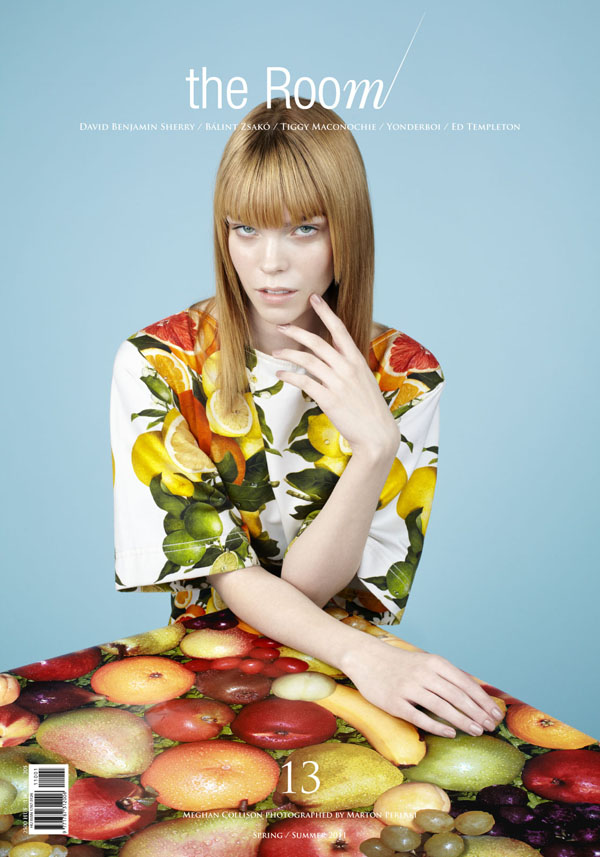 We've got the video preview of Hungary's Room Magazine spring summer 2011 issue which looks pretty friggin' cool to be honest from the sneak peek we saw the other day.
The cover features the interestingly beautiful Meghan Collison shot by Marton Perlaki and this issue is full of great content including an interview with Franca Sozzani, a discussion on the American art scene with David Benjamin Sherry, and an interested interview with Tiggy Maconochie about the careers of Corinne Day and Helmut Newton.
Check out a few shots from inside the issue below and a video preview of the rest of the content which hits US newsstands on April 20th!