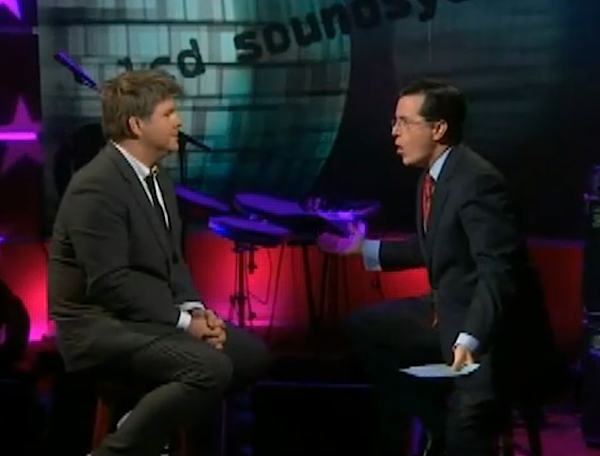 Last night was a sad, yet triumphant night for music as James Murphy of LCD Soundsystem was quietly interviewed on the Colbert Report before the bands last television appearance as they gear up for their final farewell show at New York's Madison Square Gardens at the end of March.
We're really sad we aren't able to join them in their final goodbye next month but in our minds, we already did last year when they rocked our musical minds at Terminal 5. Watch the short and awkward interview below where Murphy is at a loss for words when Colbert asks him why they've decided to stop making music at their peak, as well as their final television performance of "I Can Change" from This is Happening.
Grab a tissue everybody, you're about to watch one of the saddest clips I've ever seen below.