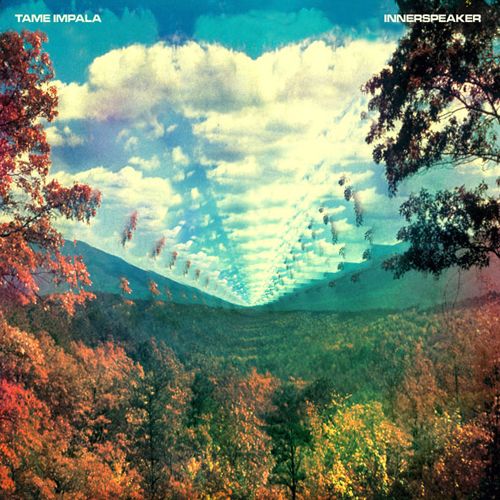 Straight from Perth, Modular Records psyche rockers Tame Impala have been buzzing for a while, and although we listened like most did back in June when their debut album dropped, we weren't sure until now that we liked what seemed to be going down.
The sound is a heavily influenced mash up of late 60's American psychedelic pioneers like Cream, The Beatles, and Steppenwolf as well as Brit poppers The Mamas & The Papas, while lead singer Kevin Parker's voice bares a freakish likeness to John Lennon (although his lyrics can't even compare).
The trio's debut album Innerspeaker (mixed by Dave Fridmann) is purely vintage in feeling and sound at times, but it would be wrong to pidgin whole them by saying it's nothing new, because the album is overflowing with ingenuity that swirls within the multitude of sweeping guitars riffs and bass lines that play up Parker's far back vocals.
They're completely in control of what they're doing on the album and it's pretty safe to say these dudes are going to go far.
Check out this brand spanking new video directed by Robert Hales for "Lucidity" off Innerspeaker, shot in Mildura (about 500km outside Melbourne) as an experiment that charts a camera launched into space inside weather balloons tracking what went on below.
If you're in Toronto in late November be sure to check them out live (we know we will)!
[youtube]https://www.youtube.com/watch?v=dEFy0-pThlM&feature=player_embedded[/youtube]