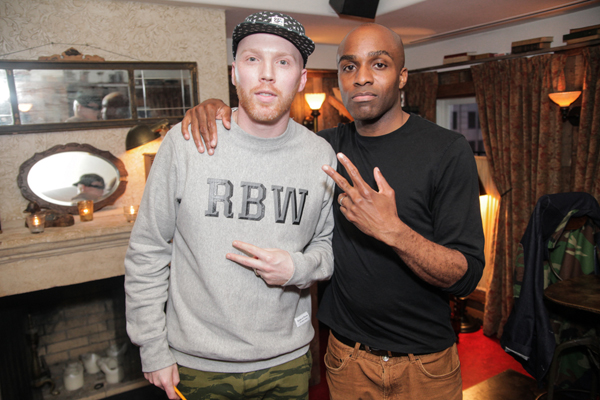 Last week, we took some time to head over to Soho House Toronto to listen to a panel discussion about 'The State of Hip Hop in Canada'. The panel consisted of author Dalton Higgins and writer/professor Simon Black who dove into the history of, and the cultural impact of hugely successful Canadian hip hop musicians throughout the musical genre. The discussion was interesting, heated, and controversial all in one, and had members of the audience passionately engaging in open discussion with Higgins and Black. As a hip hop heads we found the whole thing riveting.
The discussion was part Soho House Toronto's plethora of curated events for its members, including live musical performances and DJ sets, film screenings, fashion and shopping events, panel discussions featuring talks with artists, a 'CookHouse series' where members learn cooking tips from top chefs, a 'House Tonic' series where members learn to make cocktails, 'Literary Lounge' featuring talks with authors, Trivia nights, awesome all-House parties for events such as New Years Eve, Halloween and Pride and much, much more.
Since the discussion was about Canadian Hip Hop music, listen to Drizzy Drake and Lil Wayne's "Believe Me" below.