Here are some of the latest headlines and things to know and look for in the month of August.
Fittingly we start with Drake. Not only did he just bring Meek Mill, Cardi B, YG and Rick Ross (also: Chris Brown) on stage during OVO Fest this past weekend, but he's also bringing UNINTERRUPTED, the athlete empowerment brand founded by LeBron James and Maverick Carter, to the country. The brand launched in the U.S. in 2015 and the Canada chapter will be led by CEO Scott Moore and content officer Vinay Virmani.
"When we started UNINTERRUPTED, it was to give athletes a platform where we could share our stories and connect with our fans in a way we never had before," said LeBron James. "Expanding into Canada with some incredible partners puts UNINTERRUPTED on a global scale and creates new opportunities for even more athletes and fans to be a part of what we're building."
In cool human news, there's finally an app for Canadians with mobility concerns, and if you're not aware of the breadth of this achievement, the video above may be worth recalling. AccessNow, the app Toronto's Maayan Ziv has been pushing relentlessly, has received a solid bonus to the tune of $2.7M from the federal government. AccessNow is built to help those with disabilities or those that require mobility assistance, find accessible options in public spaces. The app is about "pin pointing accessibility worldwide" by using crowdsourcing to collect and share accessibility info on places.

ICYM this other human news, a no fun but good to know report highlights Ontario's worst cities for driving, assessed based on tickets and collisions. The Ontario cities to receive the depressing D grade included Orangeville, Woodstock, Thunder Bay and Orillia. On the other hand, Toronto, Brampton, Scarborough and Oakville were among the best cities in Ontario for driving.
"On average, 6.9 percent of drivers in the province admit to having at least one ticket on their driving record while getting quotes," notes the report. "However, drivers in some cities and towns exceed this average considerably."
The report also accounts for Ontario drivers that have admitted to being involved in a collision in the past 10 years, suggesting 8.9 percent of Ontario drivers fessed up to such.
A minimum of 1,000 quotes were required from each community in order to be part of the study, which ran from January 1 to April 30, 2019.
As for the music, culture and food front:
Those in Vancouver might want to check out the Vancouver Mural Festival. Also, Edmonton Folk Fest starts this week with appearances by Ani DiFranco, Rose Cousins, Dan Mangan and Bahamas.
Toronto's beloved Greek-infused Taste of the Danforth is coming up, too, which is now in its 26th year. And more Greek goodness happens in Ottawa later this month. There's also a noteworthy good time to be had at the Toronto Cider Festival.

And because you care so much, naturally, here's some snaps of recent travels to sift through and some fresh music to get into while you're doing it. And here are some TIFF updates to read after that.
For tech fans:
There are two noteworthy events happening in Toronto this month. One is the Blockchain Futurist Conference, which will feature a key talk from Ethereum co-founder, Vitalik Buterin. The second is the 5th annual FinTech Canada Conference, which features conversations with the likes of Nicolas Cary, co-founder and vice chairman of Blockchain.
On the sustainable front:
Sobeys is the first Canadian grocery store to eliminate plastic bags. The chain is vowing to remove plastic bags from circulation by 2020. Starbucks Canada is following suit, but with its straws, which was announced last month. Just this week the coffee giant introduced its new strawless lid to be launched this month in Toronto and across the country, thereafter.
Starting August 13, sustainable Japanese brand Puebco will host a pop-up at Stackt Market in Toronto. The lifestyle brand offers items created from recycled materials and found objects. This will mark the first time Puebco items will be available in Canada. The pop-up will run for two months, open Mondays to Wednesdays from 11AM until 7PM, Thursdays to Saturdays from 11AM until 8PM, and Sundays from 11AM to 6PM.  Canadians will also be able to shop the entire Puebco catalogue online.
The pop-up is located at #1-112-28 Bathurst Street.
As for cool products and things:
Samsung unveiled the Galaxy Note 10 and Note 10+. The 10+ taps to a 6.8 inch screen, while the Note 10 boasts a 6.3 inch display. Both phones promise more speed, power and storage. The 10+ has a 7nm processor with 12GB of RAM available; the Note 10 comes with 8GB of RAM. The Samsung Galaxy Note 10 starts at $1,259 outright, while the Note 10+ starts at $1,459. One feature to note is that instead of just zooming in on images, the new Note also let's you zoom in on the sound. However, there is no headphone jack on either which is a big change—it's the end of an era.
The phones launch in Canada on August 23 (10) and August 24 (10+). Find out more info here.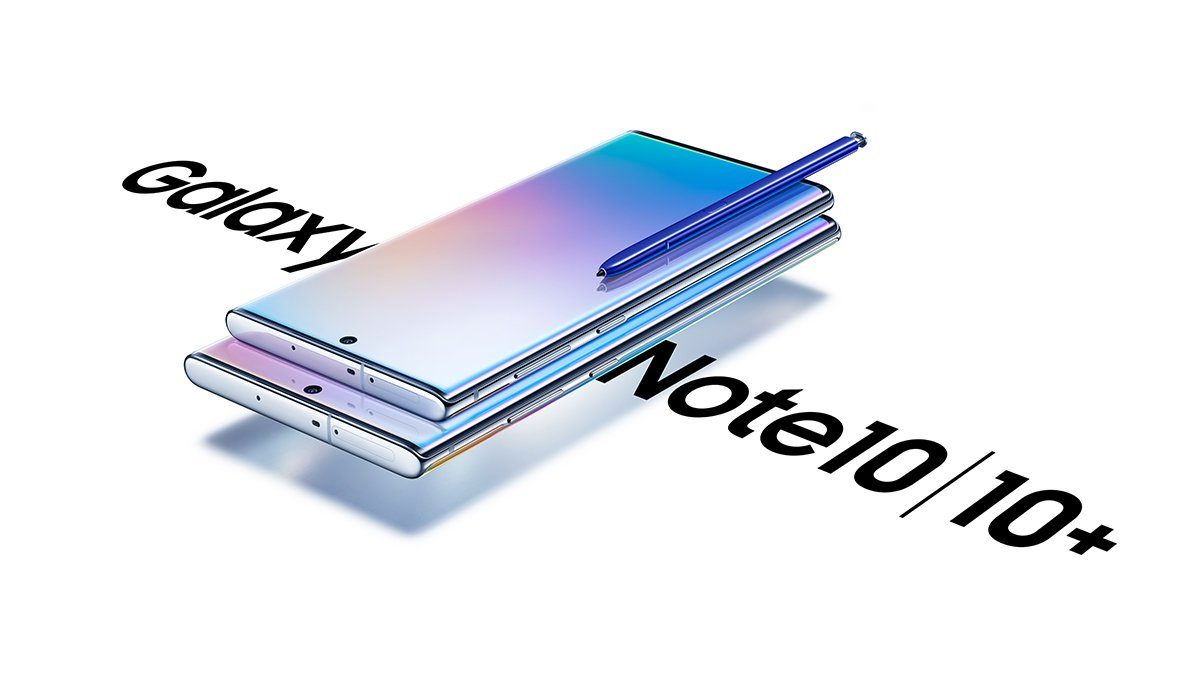 Courtesy: Samsung Mobile
Storage of a laptop in the palm of your hand. #GalaxyNote10
Learn more: https://t.co/mDabCrY1WG pic.twitter.com/caKHEiom8c

— Samsung Mobile (@SamsungMobile) August 7, 2019
Featured photo: UNINTERRUPTED/Twitter