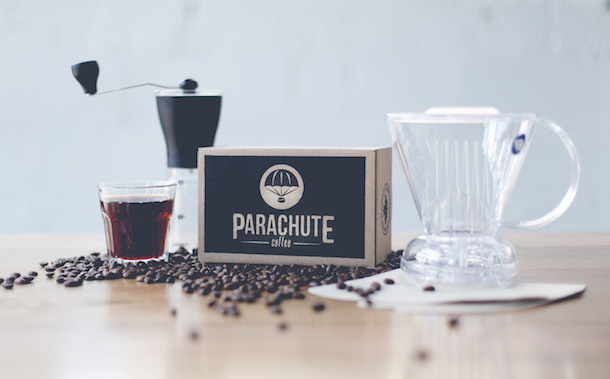 dlove Parachute Coffee Home Delivery, you'll never run out of amazing local coffee ever again!
Launched in April last year, the small start-up subscription service is committed getting super fresh amazing coffee into your hands easier than ever each month. They'll even teach you how to brew the perfect cup on the first round with their home-brew kit which includes a Hario coffee Grinder, Clever Coffee Brewer, and a one month coffee subscription for $69 including delivery. The monthly subscription arrives on the first of every month, cutely packaged with tasting notes and brewing instructions, good for about 35-40 cups, for $25 including delivery.
A great gift idea for the coffee lover on your Valentines Day gift list, February's feature is a Costa Rican blend which has notes of nougat, caramel, and sweet tangerine, from Detour Coffee Roasters.
Watch the video below to find out a little more about the two dudes behind this cool company.