Tribeca Film Festival director Cara Cusumano said this year's lineup has a greater focus on the small screen. More are looking at television as their most viable and viral medium to create for, and this year the festival is honouring television anniversaries including a celebration for In Living Color.
"It's a privilege to showcase these diverse works with a robust program that speaks to the limitless potential of the episodic form," said Cusumano in a statement. 17 shows are lined up to preview at this year's festival.
One of these premieres is The Boys, executive produced by Seth Rogen and Evan Goldberg. Teaser below (the teaser for the film starts at the .37 mark).
Another world premiere expected to draw attention is HBO's On Tour with Asperger's Are Us. The six-episode docu-series follows the first openly autistic comedy collective (Asperger's Are Us) as they head out for a national tour, driving in their RV. The series comes from the Duplass Brothers, the creative duo that just keeps on giving. It's also directed by Alex Lehmann, another talented creative that just made his directorial debut with Paddelton earlier this year. The film was also co-written and co-starred Mark Duplass. If you saw Paddleton you know these lads make tenderness and hilarity mean something. The series premieres on HBO on April 30.
52 narratives and 51 documentaries will screen over the course of the 12-day festival. The Documentary Competition features 12 selections like Recorder: The Marion Strokes Project, which revisits over 70,000 hours of television recorded on VHS tapes, and, Watson, a film on Sea Shepherd Conversation Society and Greenpeace's Paul Watson—the conservation activist that's been fighting for the protection of ocean wildlife for four decades.
The festival also comes with featured talks with Jennifer Lawrence, David O Russell, Guillermo del Toro, and Martin Scorsese.
Below, more of what looks interesting.
The Virtual Arcade is a big component of Tribeca and this year's lineup sees 22 world premieres. Immersive films and presentations from legendary musicians like Yo-Yo Ma can be experienced. 7 Lives, The Collider, Into the Light, 2nd Civil War and Bonfire are top Arcade picks at Tribeca 2019.
(France, Luxembourg, Belgium)
Run time: 25 minutes
World Premiere
Photo: Tribeca Film Festival
7 Lives has an inner narrative of past and present memories that surface after a young girl jumps onto the subway tracks.
(Storyscapes)
(UK)
Run time: 40 minutes
International Premiere
Photo: Tribeca Film Festival
The Collider explores dependency.
(USA)
Run time: 25 minutes
World Premiere
Photo: Tribeca Film Festival
Acclaimed cellist Yo-Yo Ma can be heard performing Johann Sebastian Bach's "Unaccompanied Cello Suite No. 2 in D Minor" during this 25-minute presentation.
(USA)
Run time: 15 minutes
World Premiere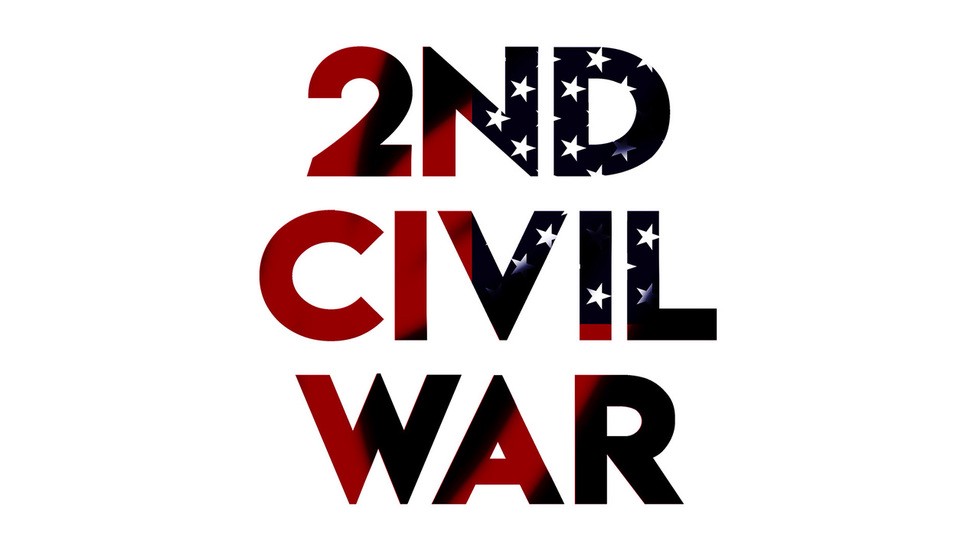 Photo: Tribeca Film Festival
A voice-activated VR experience that catapults you into an "insurgent hot zone" to examine.
(USA)
Run time: 15 minutes
World Premiere
Bonfire is the newest project from Eric Darnell, the man who directed the Madagascar franchise which grossed $2.5 billion. You can play the lead role in this interactive game that's set in a dark alien jungle. Ali Wong voices the lead role.
Framing John DeLorean
We're really keen to see this one, which looks at the story of John DeLorean, the famous inventor, automobile exec and possible con man. It stars Alec Baldwin and was directed by Don Argott and Sheena M. Joyce. Archival footage is used.
Come to Daddy
(Midnight Feature)
Photo: Tribeca Film Festival
The horror film follows Norval (Elijah Wood) as he reunites with his estranged father, in a cabin, and things don't go smoothly. This is Ant Timpson's directorial debut.

Another Tribeca entry worth noting is Halston, which premiered at Sundance. The film profiles the American fashion designer whose real name was Roy Halston Frowic. Halston was directed by Frédéric Tcheng (Dior and I). It will stream on Amazon.
Jared Leto's A Day in the Life of America looks interesting. The film follows Americans in 50 states all celebrating the same 4th of July. 92 crews were sent to capture the excitement.
Then there's definite buzz around this new film Devil's Pie, which touches on R&B artist D'Angelo's heightened fame and subsequent disappearance from music. D'Angelo is one of the most mysterious artists, having disappeared from the spotlight in 2000 following the huge success of his Voodoo LP. And now he's prepping a comeback. The film was directed by award-winning documentary filmmaker and photographer Carine Bijlsma. Questlove and Dave Chappelle make appearances.
Darting to TV, a new series to look forward to is National Geographic's adaptation of The Hot Zone. The trailer instantly brings us back to the feel of films like Outbreak. The mini-series is based on Richard Preston's novel and stars Julianna Margulies. Tribeca festival-goers will get a first look before it premieres on May 27 via National Geographic.
Tuca & Bertie, the TV comedy with Tiffany Haddish and Ali Wong, is another to see. The show comes out May 3 on Netflix.
Tuca & Bertie is a "comedy about the friendship between two 30-year-old bird women who live in the same apartment building. Tuca, a cocky, care-free toucan and Bertie, an anxious, daydreaming songbird," reads the description on Netflix. Lisa Hanawalt (BoJack Horseman) is the creator.
A not-to-miss event is the 30th-anniversary celebration of The Simpsons. Following a screening of two episodes (Marg vs. the Monorail and The Day the Earth Stood Cool) the creative team behind the series will discuss its glory and how it became the longest-running animated series in TV history. Executive producers James L. Brooks, Matt Groening, AI Jean, and Matt Selman will all chat.
Another meeting not to miss is that for the film Reality Bites. The film celebrates its 25th anniversary with a special screening at Tribeca followed by a conversation with Ben Stiller (Stiller made his directorial debut with this film), writer Helen Childress, actors Ethan Hawke, Winona Ryder, Janeane Garofalo, Steve Zahn, producer Michael Shamberg and executive producer Stacey Sher.
And because, nostalgia, the documentary I Want My MTV is calling to us. The documentary looks at the MTV experience that transfixed people beginning in 1981. Tegan and Sara and Fab 5 Freddy are among the artists featured in the doc.
Other sessions worth noting include those with Guillermo del Toro, Martin Scorsese with Robert Deniro and the Master Class with Irwin Winkler on the Art and Craft of Producing.
Lastly, this:
Join @RZA, @TheRealGZA, @INSpectahDECKWU, @UGodOfWuTang, @GhostfaceKillah, @MethodMan, @Raekwon, @Cappadonna, and @RealMastaKilla, at the @BeaconTheatre for the #Tribeca2019 premiere of @Showtime's new series @WuTangClan: OF MICS AND MEN. Get tickets now: https://t.co/iD8Sshzfff pic.twitter.com/MX3D1dCzC6

— Tribeca (@Tribeca) April 1, 2019
Tribeca Film Festival runs from April 24 to May 5 in New York City.