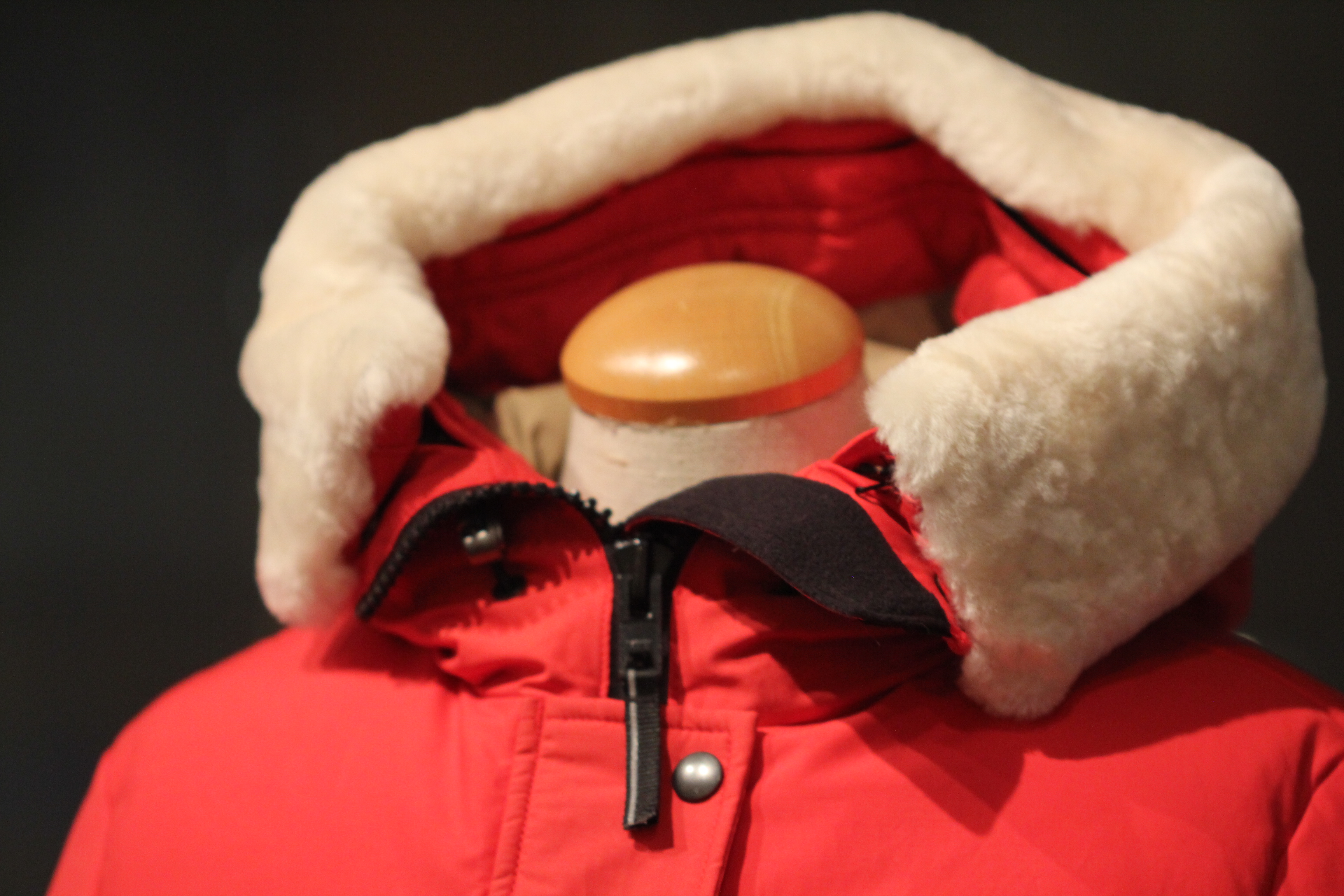 Last week were invited to head west, to The Atlantic restaurant where we were transported to the Antarctic, to preview the new OSC Cross collection for the fall winter season while dining with like minds on a few of the recipes in the soon to be released Antarctic Book of Cooking and Cleaning.
Following a delicious and informative meal of white bean and roasted garlic soup, Russian vinaigrette salad, fisherman's fish with cabbage confit, and custard with fruit compote, complete with stories from author Wendy Trusler about each recipe, we got the chance to take a look at OSC Cross' range for the fall and winter season. We've been hearing a lot of buzz among friends about this brand for some time now so we were quote happy to get a proper one on one introduction from the OSC Cross team.
Ranging from light transitional pieces like lightly down-filled shiny vests and shells which can be compacted down into a zippered pouch, to heavy duty parkas trimmed with coyote fur and shearing to survive the harsher days of an urban winter, wherever you hail from. Cutely named after the places the designs are inspired by like Toronto, Halifax, Vancouver, Laval, Jasper, and Moncton, to name just a few, but cuteness aside, OSC Cross isn't messing around, they aim to last forever, standing by their designs which are all made locally.
Stand out pieces we saw were a limited edition Lacombe jacket with coyote trim and amazing vintage fish head and Victorian flower textile on top (we asked, they're made to order), the shearing trimmed women's Camrose jacket in bright red, a lighter combination coat called the Dawson for men, as well as the preppier Laval jacket with drawstring shearing lapels. Priced reasonably for how well these coats are made, OSC Cross designs range anywhere from $285 to $795 and are sold online, North Standard, Parade, and The Future of Francis Watson in Toronto, as well as other stockists across Canada.
Take a look through some of the photos from the preview below.