It's almost fight night. Are you ready to see some of Toronto's most talented bartenders duke it out? Nope, it's not what you think. Welcome to Bar Spar, the industry's healthiest antidote to those late nights of slinging shots and mixing cocktails.
Now in its fourth year and in 10 cities, Bartender Boxing Organization presents Bar Spar, sponsored by Tequila Cazadores, to offer wellness programming for bartenders and make a positive change in the industry. The stereotypes are true: bartenders work long, late hours on their feet, and often have little free time for exercise and healthy eating. The 90 day Bar Spar program pairs local mixologists with professional boxers to learn the skills of the trade, which they demonstrate in a final fight at the end. During their journey, bartenders are encouraged to train hard, and focus on working, sleeping, eating, and drinking better.
Similar to Tequila Cazadores, these bartenders take pride in their hard work and live by the #nocheapshots motto. As a fairly priced, premium tequila made from 100% agave tequila using an almost 100-year old recipe, Tequila Cazardores punches above its weight and hopes to inspire bartenders to do the same.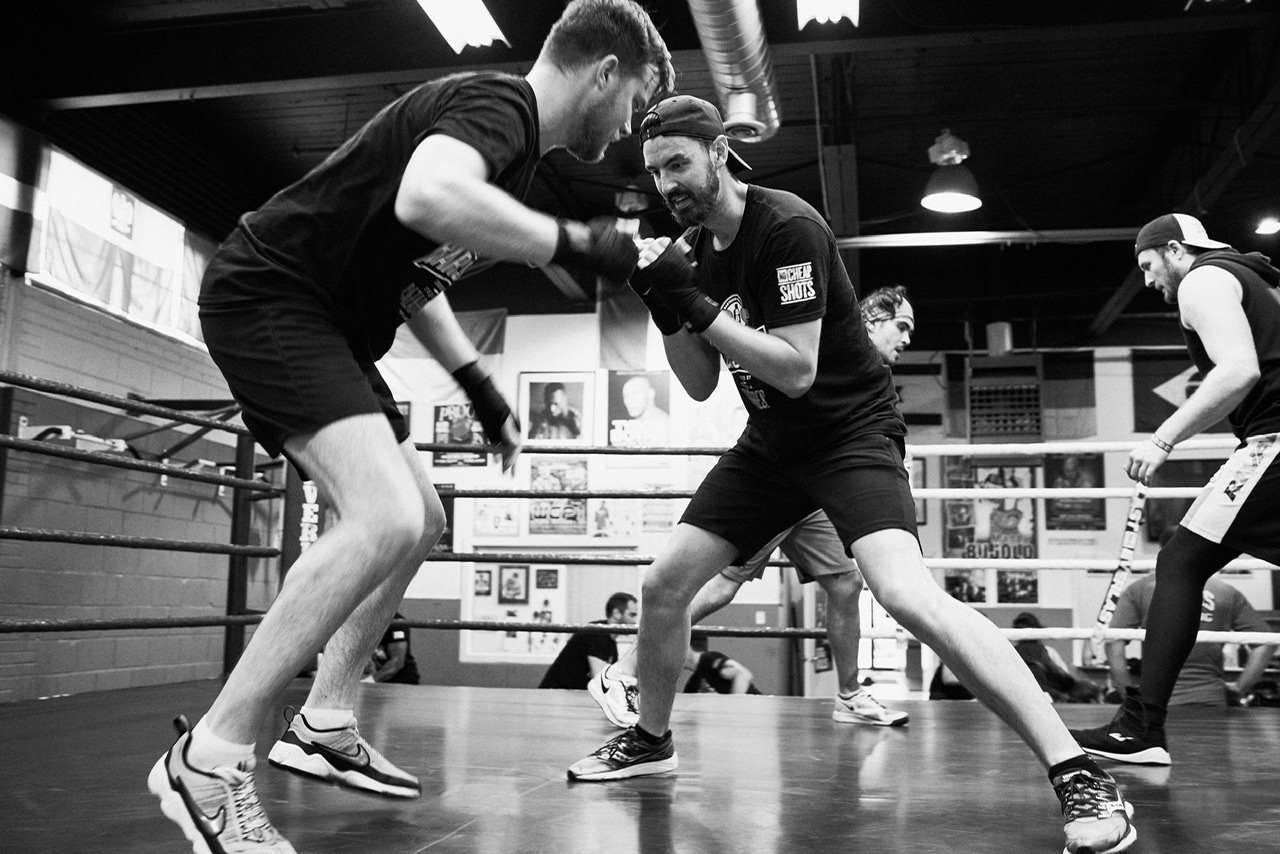 The fitness offering from Bar Spar is huge for bartenders who often have less than optimal routines. Marta Sobiesak, of Toronto's Chantecler, one of the upcoming October 7 fight's participants, agrees. "My lifestyle as a bartender is a hectic one. The hours are long… shifts end up being around 11 hours and returning home around 4am on busy nights isn't uncommon. I went to the first Toronto Bar Spar last year and was in awe of the shape my friends had gotten into. I vowed from that moment to do it myself. For bringing this new passion into my life, I will be forever grateful to Bar Spar and Tequila Cazadores."
Reposado, one of Toronto's most renowned tequila bars, will be represented by Ryley Norman, who's always had a soft spot for Tequila Cazadores. Whether in a tequila negroni, tequila old fashioned or a classic margarita, Ryley says that Tequila Cazadores is "a crowd pleaser and many of our customers at Reposado declare Cazadores Reposado to be their favourite tequila." Ryley will be taking part in the fight on October 7 and "is more than excited for the final fight. The process has taught me to respect my body and what I put into it. It shows you what you are physically and mentally capable of. I am so grateful to have been chosen, so thank you to Bar Spar and Tequila Cazadores."
The Bar Spar program encourages a sense of community and for Ryley, this has been huge. "Every time I walk down Ossington I see a familiar face and I feel like am finally part of a community. I also found that community through participating in Bar Spar."
Get ready to see Marta and Ryley take it to the ring, along with their Toronto-based counterparts, on October 7 at the Phoenix.
All this talk of tequila have you craving a cocktail? Check out the details on creating a Hermosa Paloma at home. Tequlia Cazadores advocates for drinking less, but drinking better, and here's how!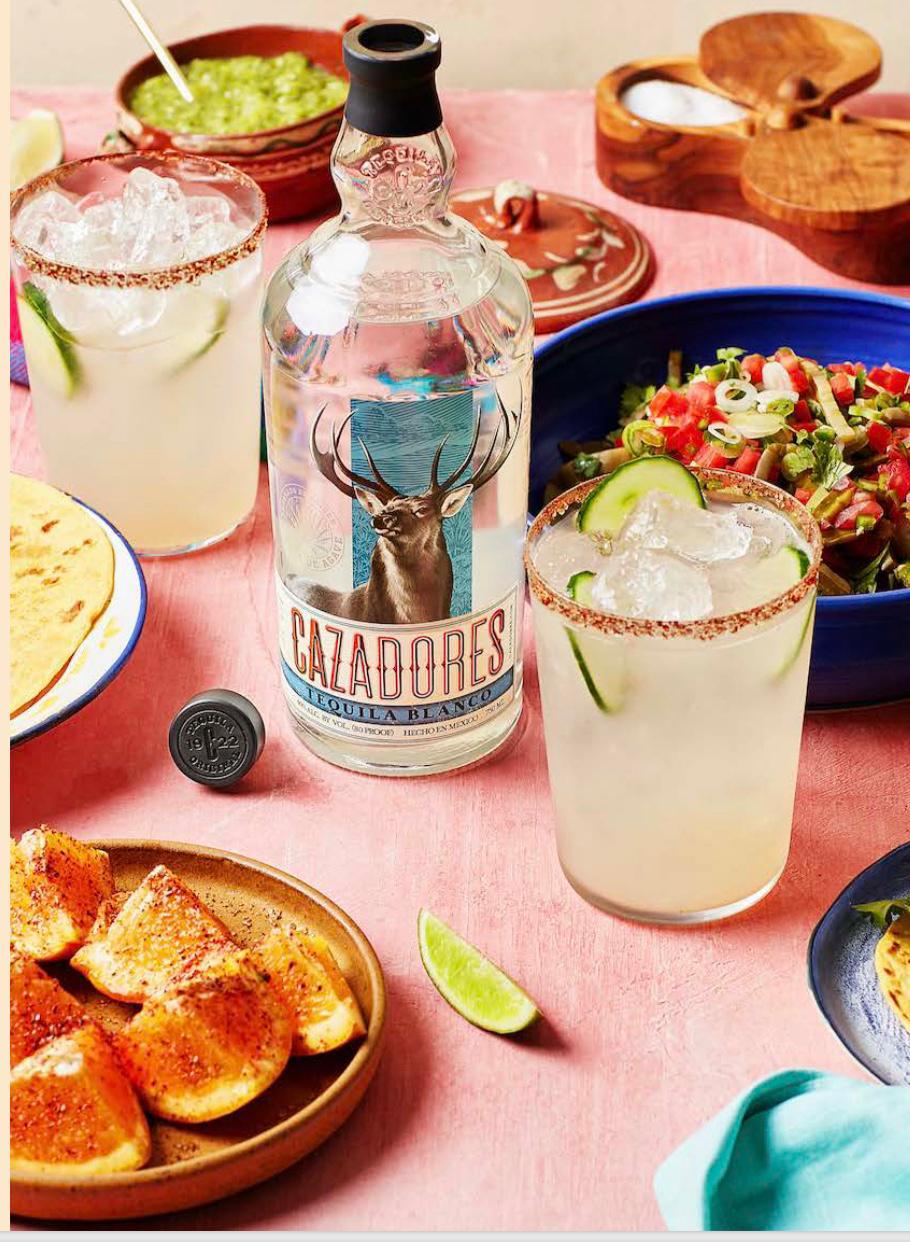 HERMOSA PALOMA COCKTAIL
1 part Tequila Cazadores blanco
1/4 part St-Germain
1/4 Fresh lime juice
3 parts Sparkling water
Combine all ingredients except the sparkling water in a mixing glass with ice and stir.
Pour into a highball glass over fresh ice. Top with the sparkling water. Garnish with 2 cucumber slices.
*This post was sponsored by Cazadores, however opinions expressed are our own.