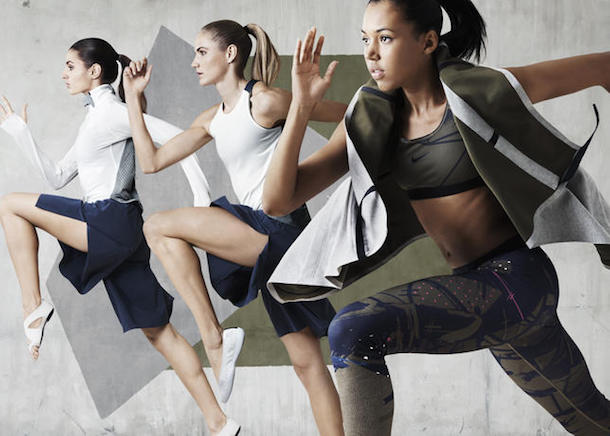 We had the chance to sneak a peek at Berlin-based designer Johanna Schneider's latest collaboration with NikeLab late last year at the Nike Women's summit in New York and today they've finally released the full lookbook and collection details. Available staring February 26th at NikeLab as well as select retailers, the NikeLab x JFS Spring 2015 collection takes a truly innovative step in how women dress when training. 
With versatility and design first in mind the collection focuses on building each piece to adapt to the different stages of a workout including warm-up and cool-down. "For me, clothing is like entering a room. I'm creating environments. And the ideal environment has to be modular," says Schneider. "On some occasions, I want to be more covered up or I need more support. On other occasions, I want my clothing to breathe; I want it to open up."
Flip through the full lookbook below now.