2022 is looking promising in the streaming world, with returning favourites and new series being released to occupy our time. Whether you're looking to laugh (please do), sob, or ponder, there are options to fill the void. Here's what we're anticipating the most in 2022.
The Righteous Gemstones
The crassness of the best televangelist family is finally back for season two (it premiered in 2019). This season follows the feuding Gemstone siblings as they try to save the family and remain influential. The Gemstones love making money and talking about their charity work, but unlawful acts are getting harder to hide. Will they find a way? 2022 sees Jody Hill and David Gordon Green serve as executive producers and directors on the series that Danny McBride created and stars in. McBride told GQ: "The Gemstones are, in their own mind, rock stars." The dark comedy also stars John Goodman, Adam Devine, Jennifer Nettles, and Eric Andre. It has already been renewed for a third season.
The Afterparty
Taking part in a murder mystery with your high school friends from way back? Sounds fun, right? This comedy with Tiffany Haddish, Sam Richardson, Dave Franco, Ilana Glazer (Broad City), and John Early (Search Party), among other funny folk, follows the group as they try to piece together clues on who did it. It starts January 28 on Apple TV+.
As We See It
Here's what looks to be a touching new show featuring a group of twenty-something roommates who are living on the autism spectrum. Each are learning to love, work, and grow amid daily frustrations and adjustments. The cast stars newcomers Rick Glassman, Albert Rutecki, and Sue Ann Pien, who each identify on the autism spectrum. It also stars Cris Pang (Crazy Rich Asians), Joe Mantegna (Criminal Minds), and Sosie Bacon (Mare of Easttown). The eight episodes drop on January 21 on Amazon Prime Video.
Inventing Anna
Shonda Rhimes is back with a new series based on the true story of Anna Delvey. In case you forgot, Delvey (whose real name is Anna Sorokin) was the con artist who pretended to be a German heiress and tricked people out of tens of thousands of dollars. In 2019, Delvey was convicted on eight counts, including grand larceny. She stole around $275,000 during a 10-month spree, prosecutors alleged. The new show is told through a journalist, Vivian, who is played by Anna Chlumsky (Veep, My Girl). Rising star Julia Garner (Ozark, Dear John, Waco) stars as Anna. It comes to Netflix on Feb. 11. As for Anna Sorokin? She served just under four years and was released on good behaviour in 2021.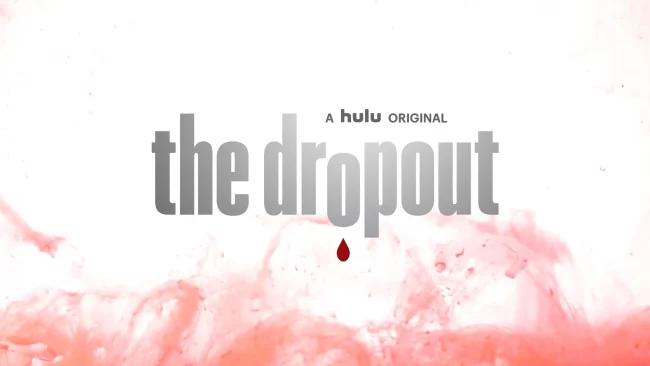 The Dropout
The series comes after the main character of the film, Elizabeth Holmes, founder and CEO of the medical company, Theranos, was convicted of defrauding investors and could face up to 20 years in prison. Holmes made some of the wealthiest people believe her company's technology could rapidly run medical tests on a single drop of blood. Except that was a lie, and no such technology existed. Oscar nominee Amanda Seyfield produces and will star as Holmes, replacing Kate McKinnon. The first three episodes will drop on March 3 on Hulu.
MacGruber
As seen with previous MacGruber installments, ludacris behaviour is the agenda. The new series welcomes the addition of Billy Zane as MacGruber's arch nemesis, Brigadier Commander Enos Queeth. As per Peacock: "After rotting in prison for over a decade, America's ultimate hero and uber patriot MacGruber (Will Forte) is finally released." MacGruber must unite with Vicki St. Elmo (Kristen Wiig) and Dixon Piper (Ryan Phillippe) and defeat evil. The reboot will also star Sam Elliott (who plays MacGruber's dad, Perry), Laurence Fishburne, and Mickey Rourke.
Pam & Tommy
How the world has changed since we first were introduced to the real Pamela Anderson and Tommy Lee back in the '90s. The limited series looks at the couple's sex tape fiasco and subsequent fallout after it was leaked, with Lily James and Sebastien San starring a Anderson and Lee. Pam and Tommy also includes actors Seth Rogen and Nick Offermann. The series, which is a Hulu Original, will premiere on the streaming platform on Feb. 2.
Yellowjackets
So we're fudging this a bit since the show premiered in 2021, but the first season wraps up this month. After a plane carrying a high school girls soccer team crashes in the northern wilderness, things start to conjure a Lord of the Flies vibe. Fast forward 25 years, the girls are now women. But it looks like the past has caught up to them. Get ready for a show that merges the past and present with mixed memories and stories, complete with Juliette Lewis and Christina Ricci reminding us what talent looks like. Windsor Ont.-native Sophie Nélisse plays the younger version of Juliette Lewis's character, Natalie.
Search Party
This quirky cast bids farewell in 2022. The fifth and final season follows Dori (Alia Shawkat), Portia (Meredith Hagner), Drew (John Reynolds), and Elliott (John Early) as they try to forget about the past, move forward, and fend off a new wave of intruders in their life. And things get supernatural. There are few shows so unsettling, playful, and downright funny. The creative realities, self-deprecating dialogue, and comedic timing will be deeply missed. All seasons are available via HBO.
Hacks
This series follows Deborah Vance (Jean Smart), a veteran Las Vegas comedian whose reign is being tested. She is paired with a 25-year-old comedy writer named Ava (Hannah Einbinder), who is in need of a job after telling a joke that went too far and cost her. Vance has penned over 30,000 jokes, but she's not used to having another writer under her wing. Kaitlin Olson, another comedic gem, also stars as Vance's daughter. The show comes from the team behind Broad City and the co-creator of Parks and Recreation. As co-creator Paul W. Downs put it: "[Hacks] is really about these two women who really need each other, who haven't let anyone in for so long." A release date for season 2 has yet to be announced.