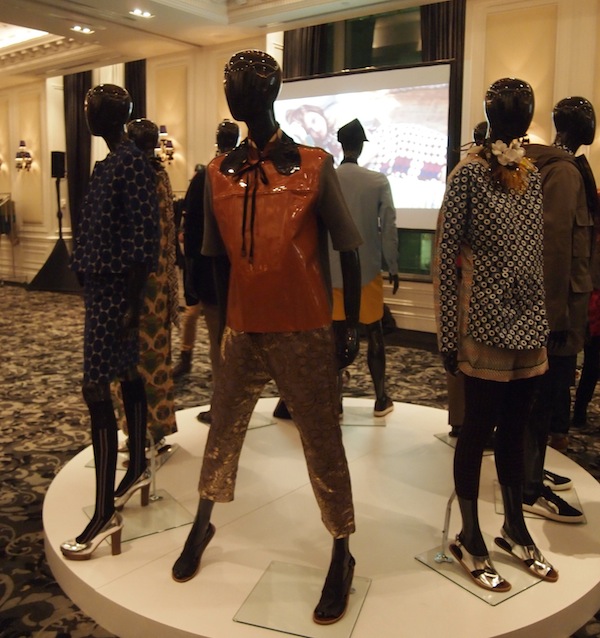 On Tuesday evening we had the pleasure of previewing the very first and much-anticipated Marni At H&M collection in Toronto at the Trump International Hotel and Tower's grand event space on the 10th floor.
We were excited to see the collection up close after drooling over the lookbook and videos in the last few weeks and we were happily delighted by the quality of materials, the construction, as well as the price points. Particular show stoppers from the women's collection were the leucite jewels, gold brocade pants and shirt, and the oh-so summery printed silk bloomers. For men, we really dug the outerwear, with emphasis on the military and somewhat nautical influences in the design details.
Take a look at our informal shots of the collection below from the preview and be sure to mark your calendars for March 8th! We'll see you in line bright and early!
We