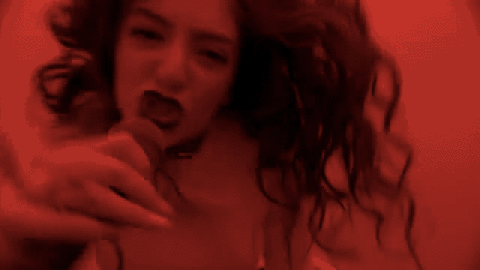 In case you weren't watching the American Music Awards tonight, we're happy to report that Lorde (obviously) stole the show with her epic performance of "Yellow Flicker Beat" from the soundtrack to "The Hunger Games: Mockingjay – Part 1."
She started off inside a red cube which eventually opened up on stage to a row of people dressed in white smocks which she weaved in and out of, and by the end she gets so into it she whips her lipstick across her face. She even had Taylor Swift losing her shit in her seat. 
Watch the replay now below.