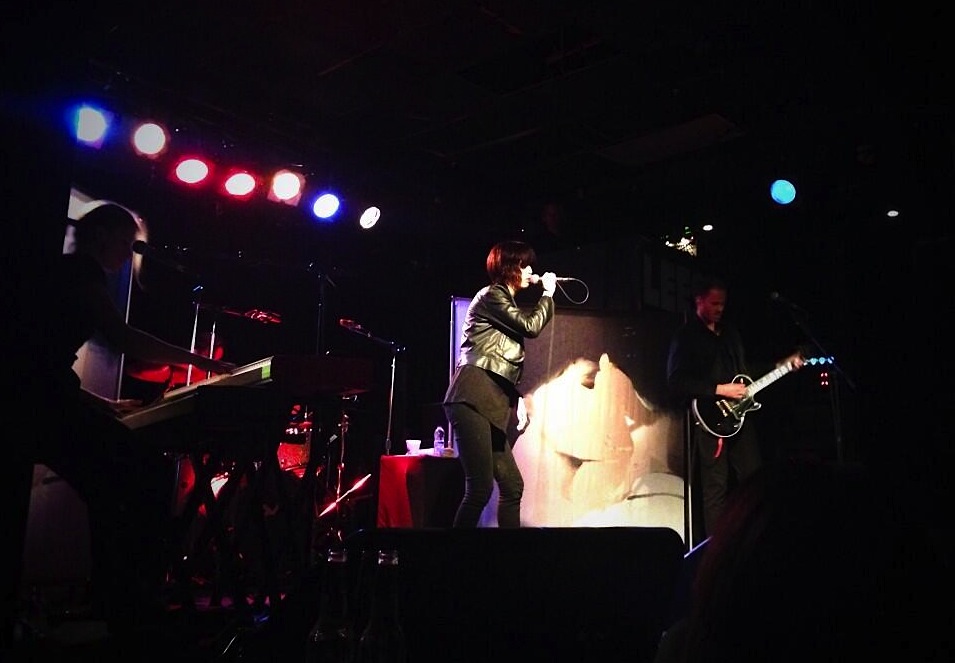 Saturday night at Lee's Palace proved that the Jezabels has a pretty loyal and adoring fan base in Toronto and that the band are up with the master classes in feel-good pop music. Entering onto the stage, frontwoman, Hayley Mary, was exuberant right from the start and the beginning instrumentals of "The Brink" sent the crowd into a frenzy. The setlist worked its way through tracks of their two studio albums Prisoner (2011) and The Brink (2014). The band channelled an uplifting big-hit euphoria that was bolstered up by Mary's amazing vocal range, drum build ups and big synths, which created an an illusion of an arena show. In several of her anthemic choruses, the singer moved effortlessly between deep croons to soaring falsettos that matched her captivating dance moves.
There were definitely a few crowd favourites, which were met by an uproar in the audience such as "A Little Piece" and "Catch me" and everyone singing back all the lyrics. Even Mary voiced her surprised that the crowd knew the lyrics to "Long Highway", which she admitted was one of their less-known songs and later on mentioned that the second verse was actually written outside Lee's Palace the last time they were in Toronto.
The Jezabels performance on Saturday night was no doubt tight, energetic and full of up- tempo and well-crafted gems. The songs may have pretty gloomy outlooks on love and life, but the band strips this emotion away when playing live to reveal its underlying happiness by reaching back to 1980's pop aesthetics and large arena sounds. Perhaps that's what keeps their avid fan base so loyal and adoring since the response and atmosphere we got from the crowd on Saturday night seemed like it was for a band that has been playing for decades.