After being treated to a rare performance from meme-turned-R&B star Corbin on Monday, we returned to the Mod Club Wednesday for the Toronto stop of Illegal Civilization's "Cinema" tour.
The North Hollywood skate collective is constantly churning out film work, merchandise and skate visuals but now the group, led by Mikey Alfred, have taken their newest short film on the road.
Following a set from DJ Peameal, the curtains closed (a rare sight at the Mod Club) and the members of Illegal Civilization hit the stage to introduce the newest short film. Running just shy of 15-minutes, the screening received mixed reviews from the crowd as they had been hyped up by a DJ for an hour to then stand still and watch a slow-paced short film; however, a notable appearance from Tyler, the Creator kept everyone interested.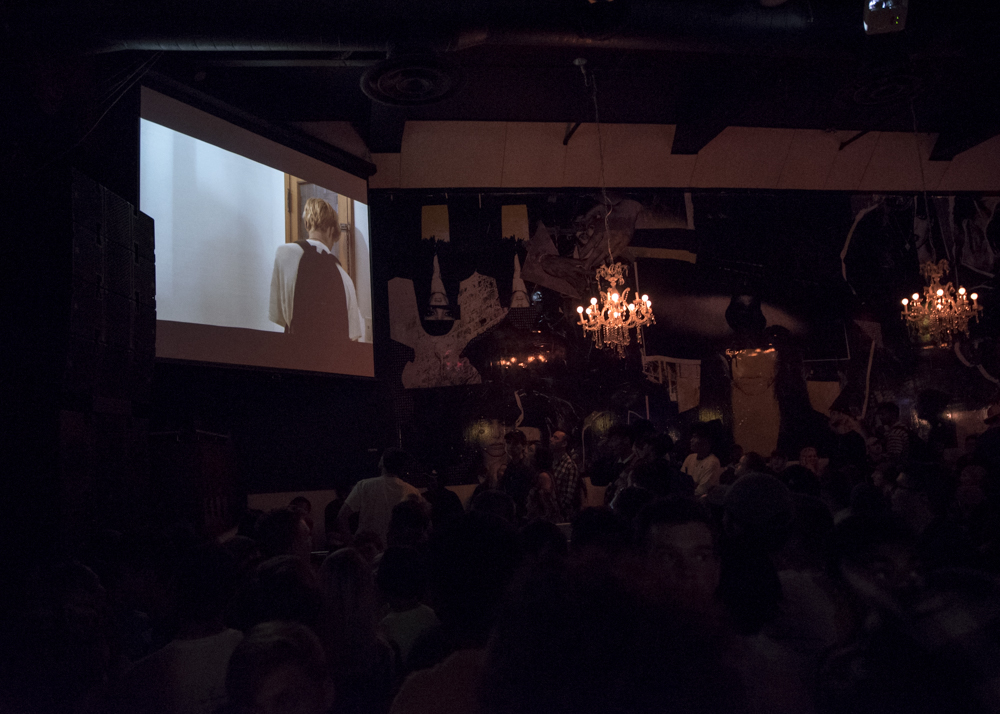 Queens hardcore outfit Show Me the Body was responsible for getting the crowd ready for the show's headliner and they went above and beyond to achieve that goal. Illuminated by only subtle backlighting, the band flipped the switch on the energy from the film screening and turned the Mod Club into an all-out mosh. Packed full of stage-diving and crowd-surfing, the set was non-stop until vocalist Julian Cashwan Pratt declared "we are Show Me the Body!" and dropped the microphone.
Denzel Curry was the clear highlight of the night and had no trouble turning the hardcore show into his own rap performance (although a lot of his music is arguably inspired by metal). Following his opening slot on tour with The Underachievers in 2014, Curry has been on a consistent touring schedule and has developed a loyal fanbase in Toronto. Accompanied by numerous stage-dives of his own and enough crowd-surfing to drain anyone's stamina, his set was full of tracks from his successful underground career including deeper cuts like "Zone 3," "Dark & Violent" and "Hate Government" – and it wouldn't be a Denzel Curry show without ground-shaking performances of "Ultimate," "Threatz" and "ULT." The Florida native even took some time to shed light on other rising artists from his home state and danced to Lil Pump's "Boss," "D Rose" and XXXTentacion's "Look at Me."
Check out our photos below.
SHOW ME THE BODY
DENZEL CURRY