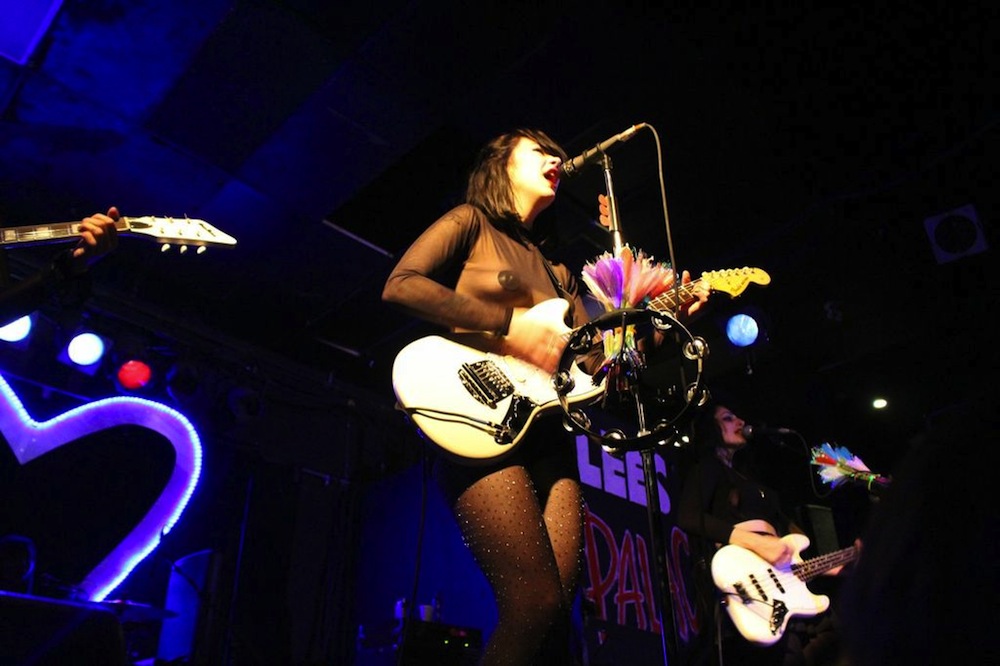 It was a brilliant night of female-fronted bands at the sold out Lee's Palace show on Saturday night. Starting the night off was the 4-piece Blouse from Portland, Oregon. Coming onto the stage, the band looked effortlessly cool with singer, Charlie Hilton, donning a beautiful sequin white dress and drummer, Jacob Portrait, wearing a pair of impressive-looking glasses. The band delivered a solid set by starting off with their more dreamy numbers as they were bathed with hazy glitch visuals. As the set progressed, they picked up the pace and their raw shoe gaze guitar-driven qualities took over.
Backed up by excellent bass lines, strong drumbeats, and a hefty use of effects pedals, a full sound was created to cement the echoey and reflective voice of Hilton. Playing songs from their two recent albums Blouse and Imperium, it was refreshing to see their sound evolvement as they moved towards a direction with less synth. Nevertheless, this change seemed to be successful one, as they have maintained their powerful yet underrated quality while still being able to explore other textures to build up their already sophisticated retro dream pop production.
After a 45-minute wait, the four ladies of Dum Dum Girls came onto the stage, each member clad in all black, greeted by an audible love-at-first-sight moment from the crowd. Without a second thought, drummer Sandy Vu kicked off the set with the opener "Bedroom Eyes" and "I Got Nothing" with her steady and thunderous percussion. The set itself was mainly uninterrupted by any banter as the band played like a well-oiled machine. The band covered all range of songs from swoon-worthy tunes like "Rimbaud Eyes" to hook-laden ballads like "Too True" and "Trouble Is my Name". Despite the softer sound found in their latest album Too True, it is without a doubt that the band-members have kept their rough way of playing as heard during "Too True", who's glossy feel was stripped away as the bassist grunged it up with some overdrive bass lines.
The band members' presence on stage sometimes felt like they wanted to keep the audience at arm's length as they mostly would be completely absorbed in the music playing with an occasional sultry staring and sexy confident swaying by front woman, Dee Dee Penny. But their music spoke for itself and lent a hand to make them more warm and inviting. The hazy purr of the heavy reverbed guitars and Dee Dee Penny's velvety and sugar coated harmonies made the crowd feel like they were swaying at a dreamy 80's prom for cool garage-pop kids. Ending the set with "Lord Knows", Dee Dee Penny stepped away from the guitar and delivered full-blooded and physically back-bending vocals, serving as a reminder to the adoring audience that her band's sound may have gotten softer, but her vocals have stayed powerful and beautiful.
Blouse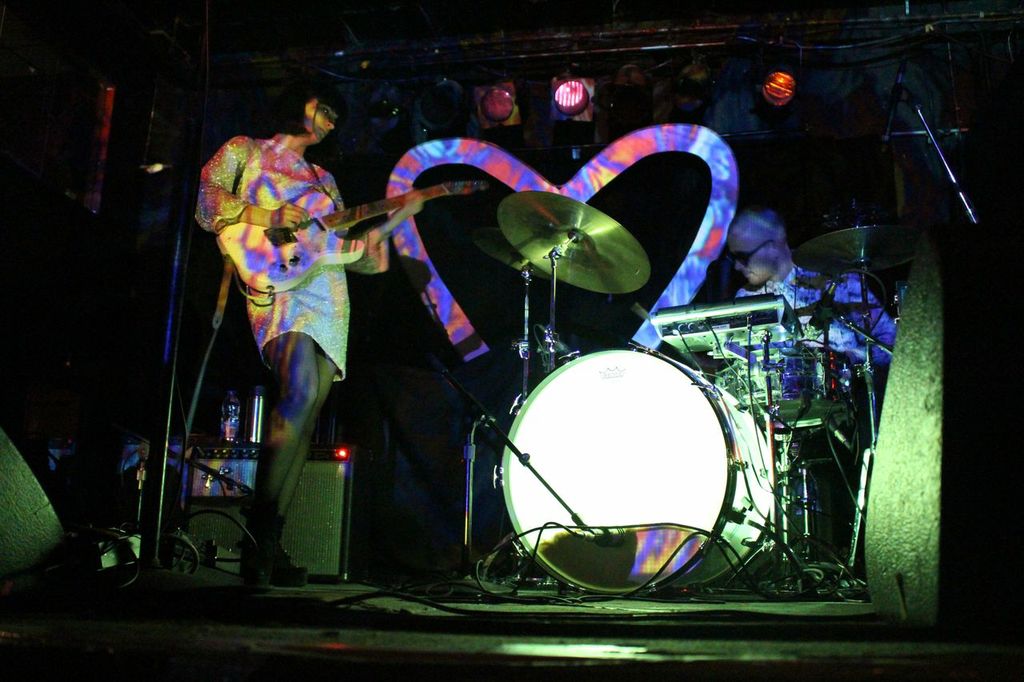 Dum Dum Girls