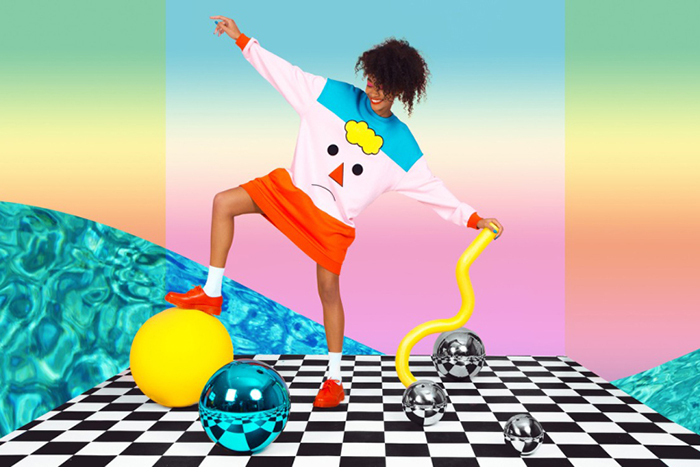 East London graphic illustration label, Lazy Oaf, has partnered with six illustrators from around the world to create A Fun Project collection. "A Fun" is an acronym for Apathetic, Funny, Ugly but Nice, and features the colourful cartoon prints of its contributing artists playfully applied to a range of iconic Lazy Oaf garments.
Working with UK based artists Kyle Platts, Jack Sachs, Jiro Bevis and Dominic Kesterton, Alexander Medel Calderón from Chile and Japanese artist Yoko Honda, the range highlights the unique style of each one of its contributors. Look out for trippy prints of dunce dogs and smiling bananas on summer shirts, a sad face on a rainbow sweatshirt and a 'Slow Goin' tortoise sitting on skater-style long sleeved tee and baseball cap.
A FUN Project launches at Pick Me Up Graphic Arts Festival at Somerset House from 23rd April – 3rd May. The collection is also available online at LazyOaf.com.