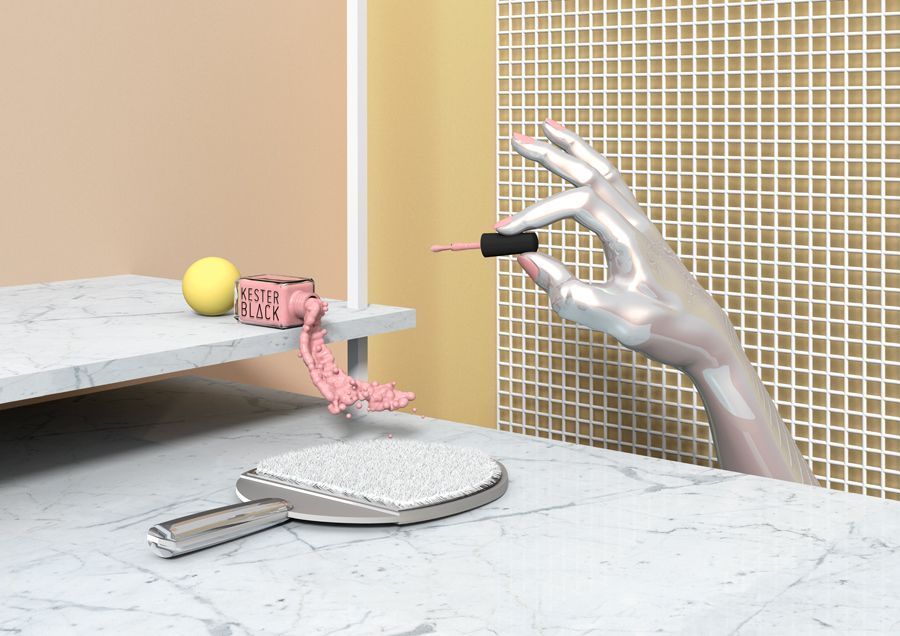 One of our favourite Australian beauty brands Kester Black has just released a brand new four colour range as part of their 2015 colour collection and we're pretty jazzed about it. Those Aussies dare to do things differently than mainstream brands and we just can't get enough (especially since tracking down a bottle in North America can be somewhat of a challenge).
The first part of Kester Black's colour collection consists of four shades including Perennial, Rust, Petra and Quartz, that according to the press release are meant to be "unique and inspiring." The lookbook for part 1 was created in collaboration with Copenhagen Spatial Designer and Visual Artist Anny Wang and features the polishes beautifully placed in motion, interestingly on objects like a mannequin hand holding a gold sphere and spilled on a pastel table top around 3D objects.
Together with Wang the brand continues to blur the lines between beauty and creative design for another season.
Kester Black polishes are made in Australia are free of Toluene, DBP, Formaldehyde, Formaldehyde Resin Camphor, and are of course totally cruelty-free.
Check out the lookbook for part one below and find them soon online at Seed To Serum.