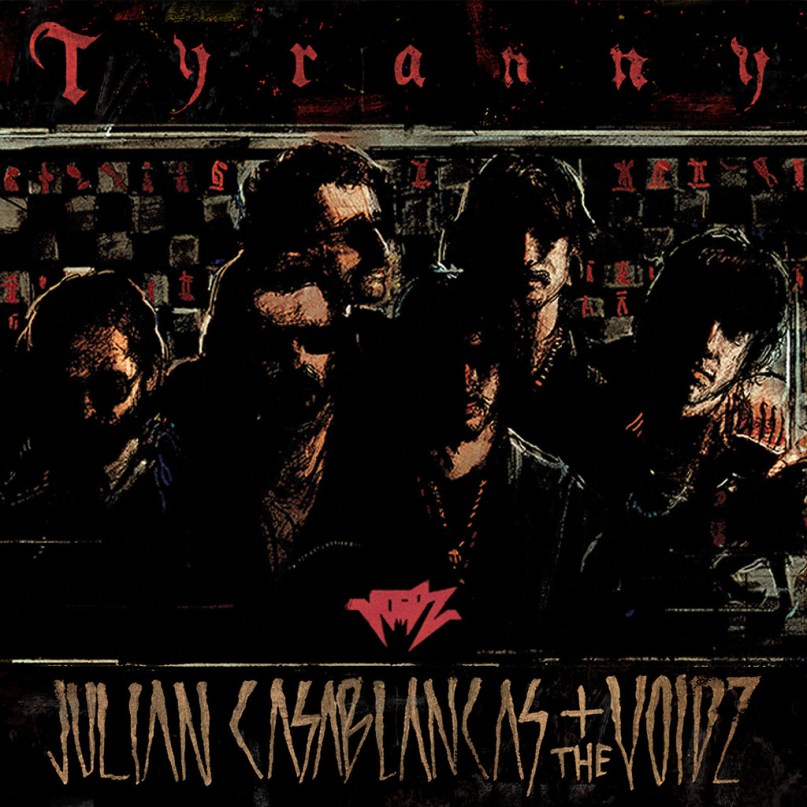 Cool guy Julian Casablancas is gearing up to release his sophomore album with his band, The Voidz come September 23rd and they drop a doozy of a melodic track that clocks in at over ten minutes long, the track listing and the above album art. "Human Sadness" is Tyranny's lead single available now exclusively on iTunes, along with the new album soon enough, which will also be released on the USB key concealed inside a the body of lighter.
And you thought Mr. Casablancas couldn't get any cooler. Well think again and get ready for Tyranny to blow your mind soon enough.
Check out the track list below.
Tyranny:
1. Take Me in Your Army
2. Crunch Punch
3. M.utually A.ssured D.estruction
4. Human Sadness
5. Where No Eagles Fly
6. Father Electricity
7. Johan Von Bronx
8. Business Dog
9. Xerox
10. Dare I Care
11. Nintendo Blood
12. Off to War…