When you think of the holiday season, presents, eggnog lattés, unbearable family dinners and party dresses most likely come to mind. While the first three are difficult to avoid, you can opt out of wearing a typical festive frock to your holiday get togethers this year.
Rather than be like every other girl at the party wearing a sparkly dress or velvet number (no disrespect to sparkles or velvet, BTW), try opting for trousers this season, in the form of a pantsuit, jumpsuit, or a tuxedo pants and silk tank combo. Whether it's matching separates, or contrasting pieces, a dress alternative will solidify your mark as the coolest girl at the party (as if anyone ever doubted it, anyway).
And if you really can't give up the glitter or velvet, try incorporating those fabrics into your updated holiday ensemble (think velvet pantsuits and sparkly jumpsuits).
Check out some of our faves below.
Take the celeb-fave pyjama trend to the next level with this PJ jumpsuit. With some big statement earrings, and a killer pair of heels, you'll pull off that effortlessly cool, yet still elegant look.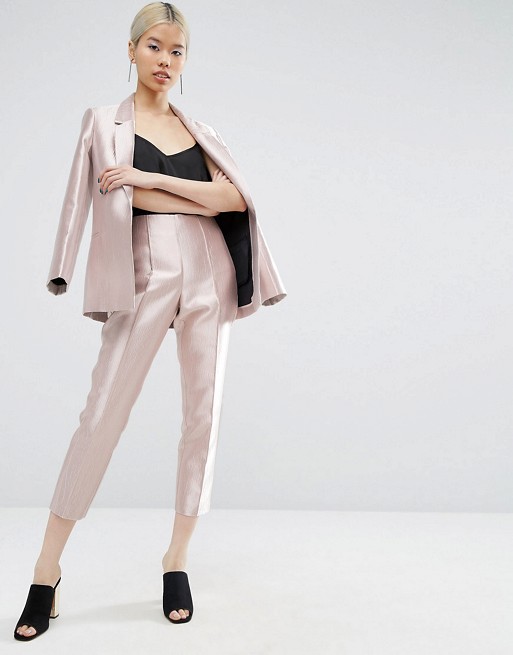 Who said suits have to be serious? This metallic pink number will definitely be a standout at any holiday party, while still making you look like the boss you are. Pair with pointy-toed stilettos for a real badass look, or try wearing it with chunky, polkadot wedges for added funk. 
Why wear a form-fitting velvet dress when you can wear this comfy jacket and trouser combo made from the same fabric? This ensemble screams cool, especially when worn with a sexy lace bralette underneath. And for an even more lax look, ditch the heels and wear these with slides instead.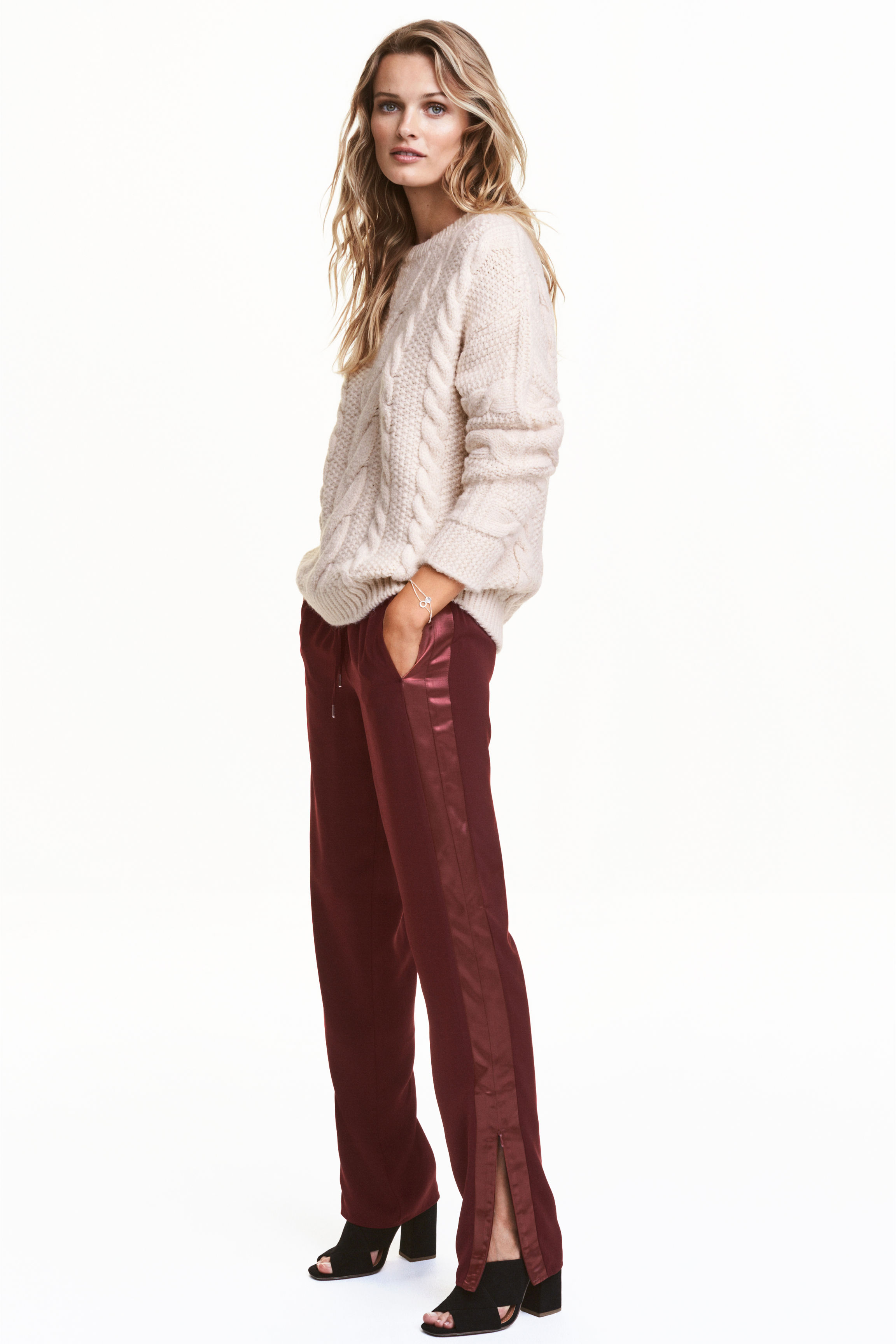 In keeping with the comfy theme, these satin joggers are the perfect fit. They'll allow for a lot of eating room (hey, we won't judge) and look great with an oversized chunky knit or a simple silk tank. They are also great for showing off your latest pair of mules with that zip-up detailing at the bottom.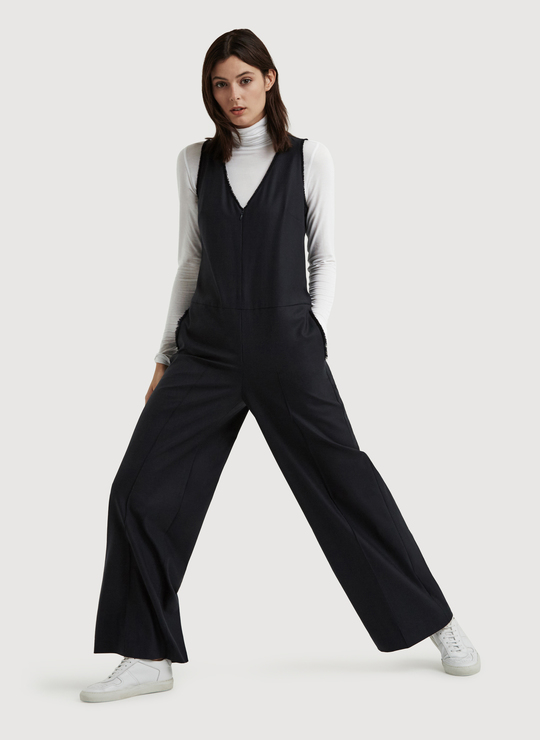 Forget finding "the one" to bring to your family dinner — wear this one piece instead. The relaxed, cool cut is a great alternative to those skintight one pieces you're used to, and the raw edges at the neckline give it an even more effortless feel.