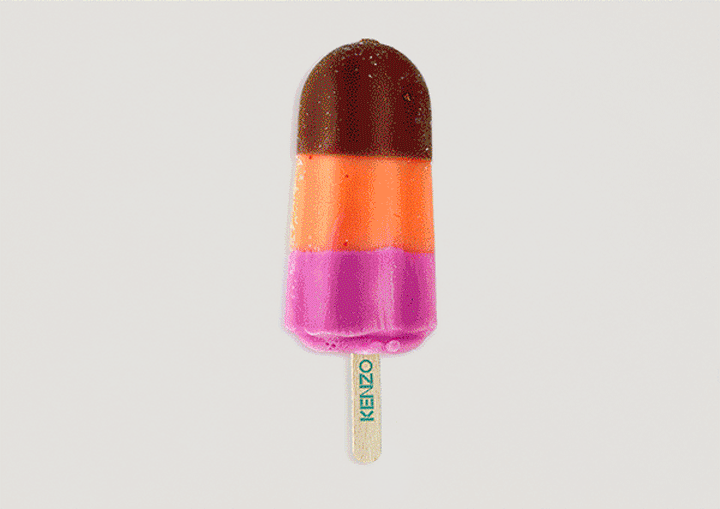 You've seen Chanel burger packaging and far too many Laduree collaborations that your teeth can take, and clever designer Lara Atkinson has released a line of high fashion popsicles inspired by each brands current collection. Created by a department store in the United Arab Emirates, she's got everything from Burberry to KENZO in popsicle form, as well as this neat GIF above to showcase the entire collection.
We're kind of glad these won't be mass marketed, because we'd probably get fat from eating too many Alexander McQueen honeycomb crunch pops.
Take a look through the flavours below.