Our third day of World MasterCard Fashion Week kicked off with a punchy, minimalist SS15 studio presentation by Klaxon Howl. Set to the backdrop of a solo drummer kicking out jazz-era inspired rhythms, models streamed out in tailored, timeless pieces that stayed true to Klaxon Howl's heritage influences. Some good news for the ladies: SS15 marked the second season for womenswear at Klaxon Howl. While the line is still more weighted towards menswear, Klaxon Howl showed a strong direction for their womenswear, mirroring the clean aesthetic and styling of their men's collection.
Next up was Rachel Sin, showing for her second time at WMCFW. Sin broke from convention by showing her FW14 and SS15 collections beside each other on the runway, allowing Sin to cater to her "want it now" customer, as well as showing what's to come. The unifying theme for both collections, "Urban Jetsetter", was broken into two streams – #RSWORK (FW14) with oxblood red, cobalt blues and colour blocking, and #RSPLAY (SS15), showing aqua, yellow and florals. Rachel Sin looks incredibly wearable, in flattering silhouettes and easy fabrications.
Always a highly anticipated show, Montreal's Mackage showed their SS15 collection next. For a brand most known for its leather offering, Mackage delivered with beautiful trench coats featuring leather paneling, perforated bombers, and bold, colourful moto styles. Mackage also played with textures, showing lots of sheer layers, cool fully-fringed skirts and an interesting yellow brocade. The collection has a decidedly metropolitan feel that I'm already coveting.
Hayley Elsaesser rounded out day three, showcasing her SS15 collection for her eponymous label. Her collection is undeniably fun – shown to a party-ready soundtrack including La Roux and David Bowie, Elsaesser showed charming conversational prints inspired by the heavens. Literally, she showed an allover "HEAVENLY" word print in bubblegum colours, a Saturn print and shooting stars. The female form was also celebrated, with hand and lip prints against bold colours and sequins. Also notable was the amazing beauty look on the runway – the model's hair was sprinkled with silver glitter, forming a soft halo kind of look, complementing the space-age looks from the collection.
Take a look at some photos of the collections below.
Klaxon Howl Spring Summer 2015: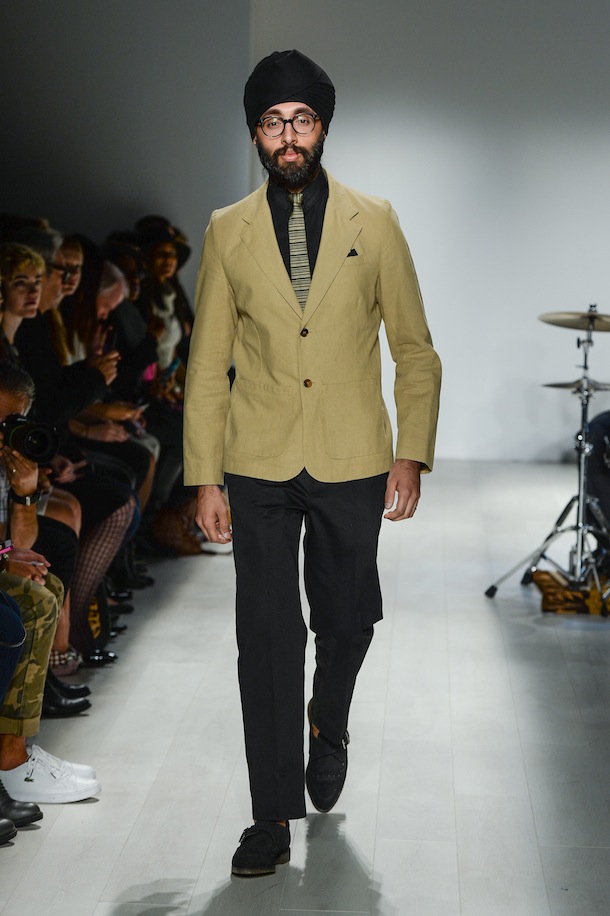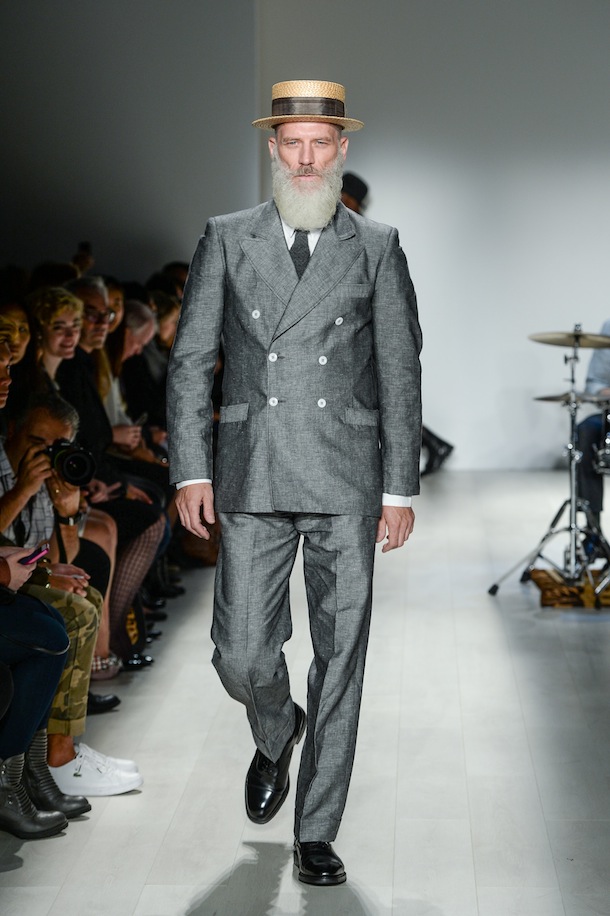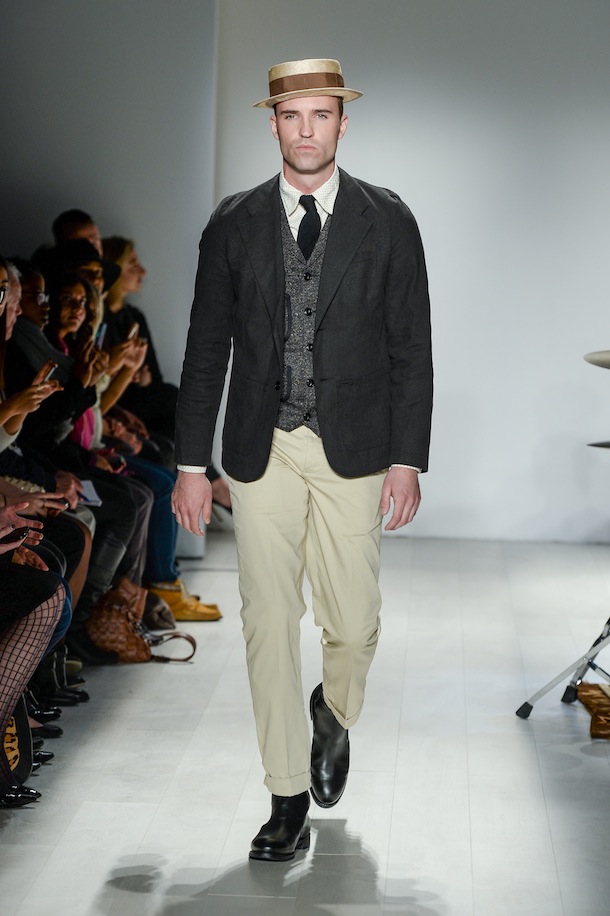 Rachel Sin Spring Summer 2015:
Mackage Spring Summer 2015:
Hayley Elsaesser Spring Summer 2015: