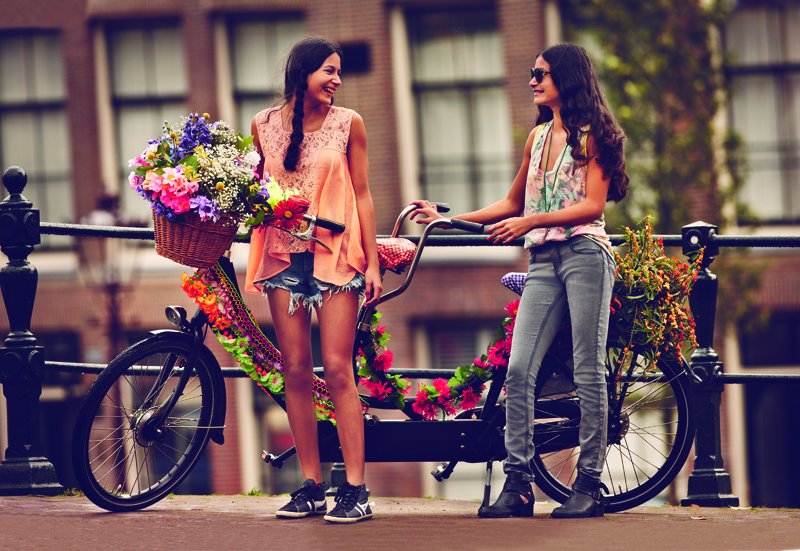 Free People starts off the new year with a bicycle-centric lookbook photographed in Amsterdam, where bikes nearly out number cars. It's a pretty cute lookbook and we adore their use of pedestrian girls in addition to models photographed by Guy Aroch.
To go along with the lookbook
Free People
will also make a few artistinal bike accessories available online, including a hand-tooled and painted bike seats, crochet skirt guards, embossed handlebar grips, hand-painted wooden bike stands, and wine bottle holders.
Take a look at the January lookbook below.