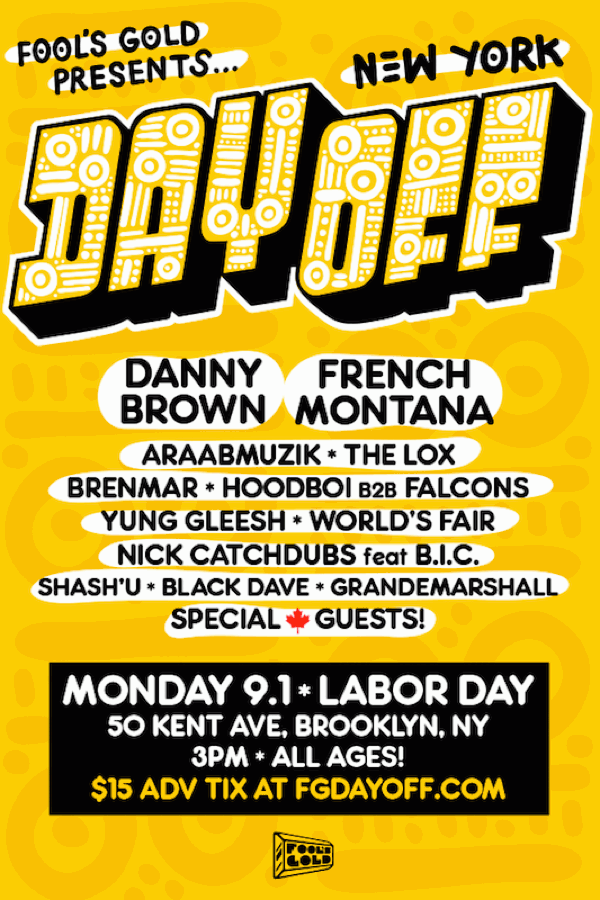 One of our favourite indie labels Fool's Gold Records is bringing us DAY OFF festival again for the second year and YAY, they're making a stop in Toronto as well as Brooklyn, Los Angels, Atlanta, and Miami. The line up has just been announced and it includes Danny Brown, French Montana, Araabmuzik, The Lox, Brenmar, Yung Gleesh, Hoodboi and Shash'u, Nick Catchdubs and more.
The only venue that's been announced is Brooklyn, but keep checking back this week when tickets go on sale to find out where they'll be holding it in your city!
Watch the trailer and tour dates below.
DAY OFF Festival Dates:
09-01 Brooklyn, NY
09-06 Toronto, Ontario
10-12 Los Angeles, CA
11-01 Atlanta, GA
12-07 Miami, FL