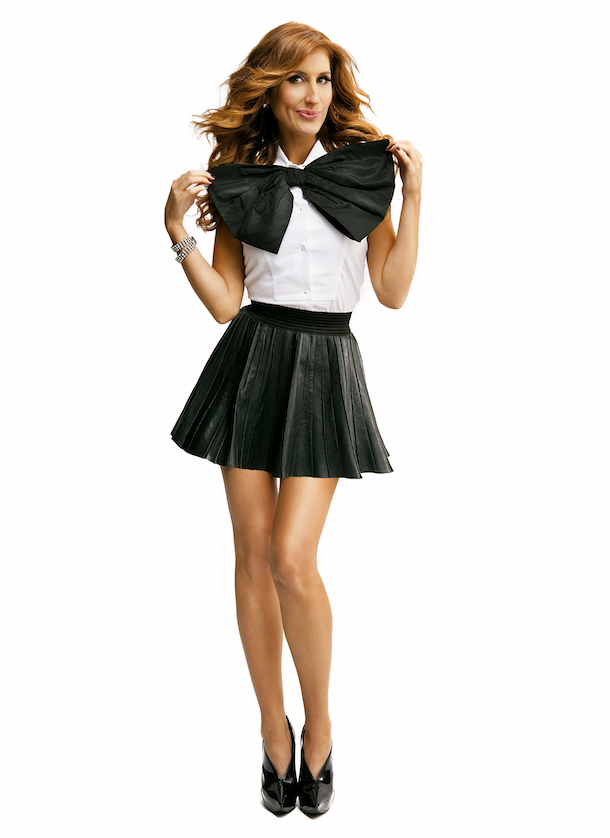 Selfies, we're all guilty of taking them, but should we be?
It's been about two years since selfie was officially added to the Oxford English Dictionary, and Virgin Mobile has unveiled that we Canadians are just crazy for selfies! Instead of revealing how you can keep this trend going and take that perfect selfie (sans selfie stick), we're here to talk about the humblebrag, a new trend we're seeing hashtagged more and more on social media.
So what's a humblebrag? Defined as "an ostensibly modest or self- deprecating statement whose actual purpose is to draw attention to something of which one is proud," chances are you're probably already doing it without even knowing!
Virgin Mobile partnered eTalk's Jessi Cruickshank and Vision Critical to expose some interesting facts on this rising trend. Most notably, they revealed 75% of we polite Canadians rarely brag, but when we do, we opt to ditch the humble, and set that unapologetic brag free. Probably the most offensive humblebraggers we see on social media are selfies of someone claiming they look bad (when they actually don't). Second to that, 60% of Canadians humblebrag when they've got a big accomplishment to share because they don't want to seem like they've got more than their fair share of swagger.
So what's the best happy medium between straight up gauche bragging and the humblebrag? We sat down with Jessi earlier this week to chat about this social media trend, the best and worst celebrities humblebragging at the Golden Globes and what bootylicious trend is coming up next.
Read the below interview followed by Jessi's top five tips for humblebragging.
Sidewalk Hustle: How would you describe an effective humblebrag, both visually and executed on social media?
Jessi Cruickshank: A humblebrag is when you cover a straight-up boast with a layer of faux-modesty… i.e.:

"Ugh. Why do I ALWAYS get gassy limo drivers?"

"I'm wearing a ponytail, no makeup and guys are STILL hitting on me. Like, really?"

"Just woke up, SOO tired!" (insert flawless, immaculately-lit selfie here)

According to a new study by Virgin Mobile Canada almost half (44%!) of Canadians admit to humblebragging…so this trend is not going anywhere.
SH: Posting images of yourself someone else has taken, vs. posting selfies on social media?
JC: It's funny, if you get someone else to take a glamorous picture of you, you're a "blogger", if you take a glamorous picture of yourself, suddenly, you're a "bragger". That seems to be how we delineate the two… Perhaps when we see a picture taken by someone else, we feel like the subject is somehow worthy of being photographed, or at the very least, that they have friends.

This study did find that 59% of Canadians say the worst humblebrags are where people claim to look bad when they CLEARLY know they don't. So, I say own those glamorous selfies people! If you need tips on how, see professor @KimKardashian for guidance.
SH: Where would you say the line between humble and full on bragging begins?
JC: It's a pretty clear line- when you add something self-deprecating to a pompous boast to make it seem like you aren't bragging at all, that's a "humblebrag". When you just post a pic of yourself in a helicopter with the caption "LOVE my new helicopter!" (again, thanks Kim K) that's just a full-on brag. Surprisingly, according to the research, that's what Canadians would prefer! 61% of Canadians say they would rather you just own your brag, Kim style, than try to coat your boast in false modesty.
SH: Name a few effective celebrity humblebrags from the Golden Globes earlier this week that come to mind.
JC: Allison Williams wanted to let us know what an incredible BURDEN her couture Armani Prive gown was:
"Even though it weighed 45 pounds and required every bit of muscle I built doing Peter Pan, I am so in love with this Armani Privé dress that I don't want to give it back!"

Supermodel Chrissy Tiegen posted a series of drop. dead. GORGEOUS pictures of her red carpet look with the classic self-deprecating caption: "Thank you to the 20 hands that go into making me presentable!"

I was even guilty of a little humblebragging at the Golden Globes! I posted a picture of myself in my bright yellow gown with the caption:
"Sexy Banana".

Then again, I'm not a SUPERMODEL.
SH: Name some of the worst celebrity braggers from the Golden Globes last night and why they were so obnoxious.
JC: Taylor Swift (more on her later) saw the Golden Globes as an opportunity to remind us just how many followers she has:
"The number of followers I gain each day is mind blowing. I'm so grateful for all of you. (#GoldenGlobes2015)"
SH: Who do you think is the best humblebragging celebrity on social media today?
JC: Taylor Swift is the undisputed QUEEN of the humblebrag. She does it on instagram, on twitter, even in her acceptance speeches at awards shows. She loves to boast about her accomplishments while hiding behind the old 'I'm just a regular girl, with regular girl problems…' except that they are anything but regular.

Case in point:
"That moment when your cat casually walks up, then abruptly ATTACKS your custom satin Oscar de la Renta gown during your fitting for Met Ball." –Taylor Swift
SH: Who are some regular main offenders?
JC: Gwyneth Paltrow is pretty impressive- her GOOP newsletters are big compilations of little humblebrags all put together. Ellen Degeneres and Lena Dunham are regular offenders but they manage to diffuse their boasts with humour- if you can brag in a way that makes people laugh, I think its totally forgiveable.
SH: Do you think online bragging and selfies are a necessary part of being a celebrity? If so, why?
JC: I think it depends on your level of fame. For the Taylor Swifts and Gwyneth Paltrows of the world, there is NO need to brag online in any way shape or form. We know how rich and successful you are, how delicious your meals are and how flawless your skin is, there is no need to shove it in our feeds. For the reality stars or up-and-coming actors, it's a big part of keeping yourself in the public consciousness… but I say brag in moderation. A few boasts a year is tolerable, a few boasts a day is unfollow-able.
SH: What do you think the next social media trend will be once the humblebrag becomes fully mainstream?
JC: I've got my money on the "Belfie" or, "Butt-Selfie"… in fact, I'm taking one right now…
Jessi's Top Five Humblebrag Tips:

Don't go overboard. According to Virgin Mobile's study, 59 per cent of those surveyed believe the worst humblebrags are those where folks claim to look bad when they know they don't. So don't overload your feeds with selfies questioning your beauty, it's obnoxious. But being pumped about a new job opportunity or wedding proposal is totally 'like'-able. Balance your brags and ensure they are only a small portion of what you share.
Stop mistaking pride for bragging. Being proud about something isn't the same thing as rubbing your new shoes or front row seats into everyone's feeds.
Make it funny. Humour diffuses anything. If you can find a way to share while cracking a joke, it will make your followers laugh instead of unfollow.
Do away with the #humblebrag hashtag. Sixty-one per cent of Canadians surveyed say adding the hashtag still doesn't make your boast acceptable. So skip the hashtag, and let your post speak for itself.
Haters gonna hate no matter what. It's pretty easy to take a shot at someone who has put themselves out there. While not everyone will love your post-worthy moments, remember that you do. Stand by your accomplishments and don't take the negativity to heart.