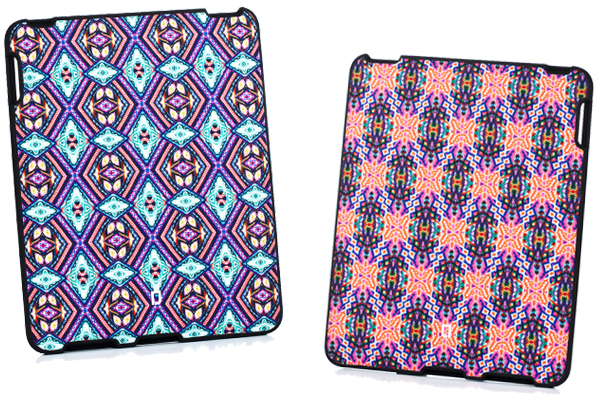 We aren't really fans of jazzy accessories to protect our Apple products, but since we saw these Dannijo iPad and iPhone cases, we're having trouble resisting finally pimping ours out.

Created by jewelry designer sister-duo Danielle and Jodie Snyder, Dannijo cases play off their current accessory collections with an aztec spin reminiscent of the ever popular Pendleton motif.
Available at Henri Bendel, these cases will set you back between $95 and $150 and will have your iPhone or iPad looking bad ass in no time!