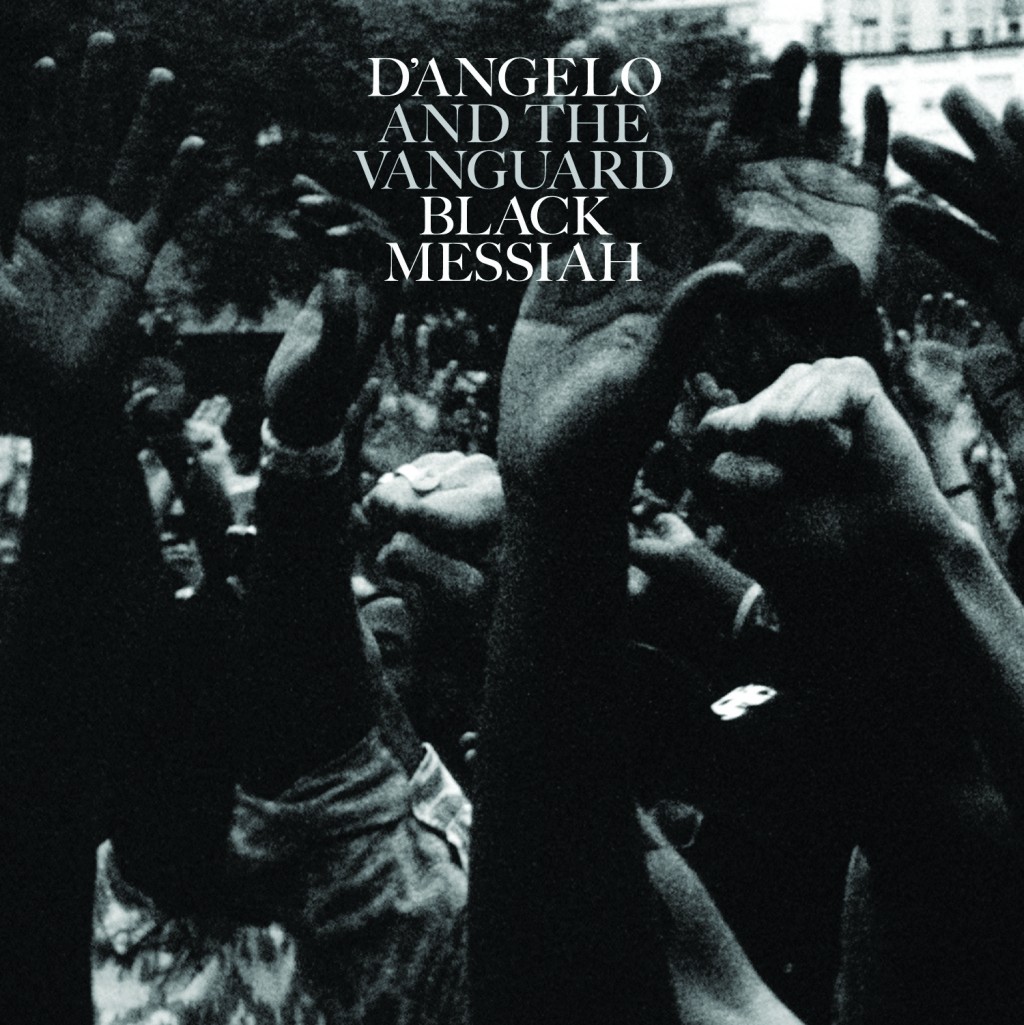 We had the pleasure of listening to D'Angelo's follow up to Voodoo in NYC yesterday before the album dropped this morning. Along with Questlove, India. Arie, Spike Lee, Gossip Girl's Penn Badgley, and Lianne La Havas, we experienced Black Messiah in its full analog glory. It's everything we've been waiting for and more. A mixture of rock, R&B, hip hop, jazz, and funk, Black Messiah makes up for the nearly 15-year wait.
"Black Messiah' is a hell of a name for an album. It can be easily misunderstood. Many will think it's about religion. Some will jump to the conclusion that I'm calling myself a Black Messiah. For me the title is about all of us. It's about the world. It's about an idea we can all aspire to. We should all aspire to be a Black Messiah. It's about people rising up in Ferguson and in Egypt and in Occupy Wall Street and everyplace where a community has had enough and decides to make change happen. It's not about praising one charismatic leader but celebrating thousands of them. Not every song on this album is politically charged (though many are) but calling this album Black Messiah creates a landscape where these songs can live to the fullest. Black Messiah is not one man. It's a feeling that, collectively, we are all that leader."
D'Angelo is joined by his band The Vanguard with Questlove, Pino Palladino, and James Gadsen on several tracks. Russell Elevado mixed the album and it's fully analog, recorded on 2-inch tape. Nelson George hosted the Red Bull Music Academy and Afropunk-sponsored listening session, giving us insight into the recording and writing process D'Angelo underwent.
"It hasn't been written how smart and politically conscious this guy is." – Nelson George
Black Messiah certainly gets political. D'Angelo touches on the many social injustices we've seen in the last couple of years ("The Charade," "Back In The Future (Part I)")  but also on our apparent disregard for the environment. One of the lines in "Till It's Done (Tutu)" reads "Carbon pollution is heating up the air / Do we really know? Do we even care?"
"All we wanted was a chance to talk / 'Stead we only got outlined in chalk." – The Charade
The first single is "Really Love," a beautiful track that ends with "Oh how I love the little things you do / I'm in really love with you." Black Messiah deserves several listens to fully absorb what D'Angelo's been working on for all these years. Our personal favorites are "Sugah Daddy," "Ain't That Easy," and Betray My Heart."
Tracklist:
SIDE A
01 Ain't That Easy
Lyrics by D'Angelo, Q-Tip and Kendra Foster
Music by D'Angelo
02 1000 Deaths
Lyrics by D'Angelo and Kendra Foster
Music by D'Angelo
03 The Charade
Lyrics by D'Angelo and Kendra Foster
Music by D'Angelo and Questlove
04 Sugah Daddy
Lyrics by D'Angelo, Q-Tip and Kendra Foster
Music by D'Angelo, Pino Palladino and James Gadson
05 Really Love
Lyrics by D'Angelo and Kendra Foster
Music by D'Angelo
SIDE B
06 Back To The Future (Part I)
Lyrics and Music by D'Angelo
07 Till It's Done (Tutu)
Lyrics by D'Angelo and Kendra Foster
Music by D'Angelo
08 Prayer
Lyrics and Music by D'Angelo
09 Betray My Heart
Lyrics and Music by D'Angelo
10 The Door
Lyrics by D'Angelo and Kendra Foster
Music by D'Angelo
11 Back To The Future (Part II)
Lyrics and Music by D'Angelo
12 Another Life
Lyrics by D'Angelo and Kendra Foster
Music by D'Angelo and Questlove