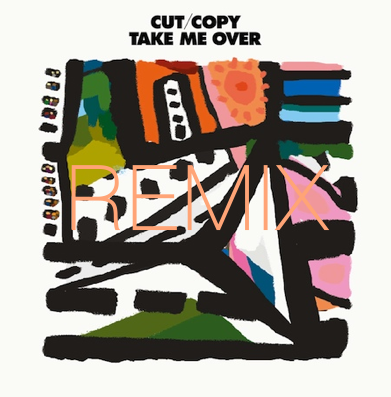 After my best of 2010 list dropped yesterday I've got a certain hankering for fresh tracks and luckily I was able to find this epic (yes, epic) remix from one of my picks from tthe most anticipated albums of the 2011.

It's the latest single off Cut Copy's unreleased third album Zonoscope remixed (for a whole ten minutes and then some) by DFA-ex Tim Goldsworthy who also produced their last album In Ghost Colours.
Set to drop in February next year via Modular, it almost seems appropriate that Goldsworthy would remix one of the tracks off the new album produced this time around by Dan Whitford. Give it a listen below and check out the Zonoscope track listing.
Track List:
1. Need You Now
2. Take Me Over
3. Where I'm Going
4. Pharaohs & Pyramids
5. Blink and You'll Miss a Revolution
6. Strange Nostalgia for The Future
7. This is All We've Got
8. Alisa
9. Hanging Onto Every Heartbeat
10. Corner of the Sky
11. Sun God
[soundcloud]https://soundcloud.com/modularpeople/cut-copy-take-me-over-thee-loving-hand-remix-by-tim-goldsworthy[/soundcloud]