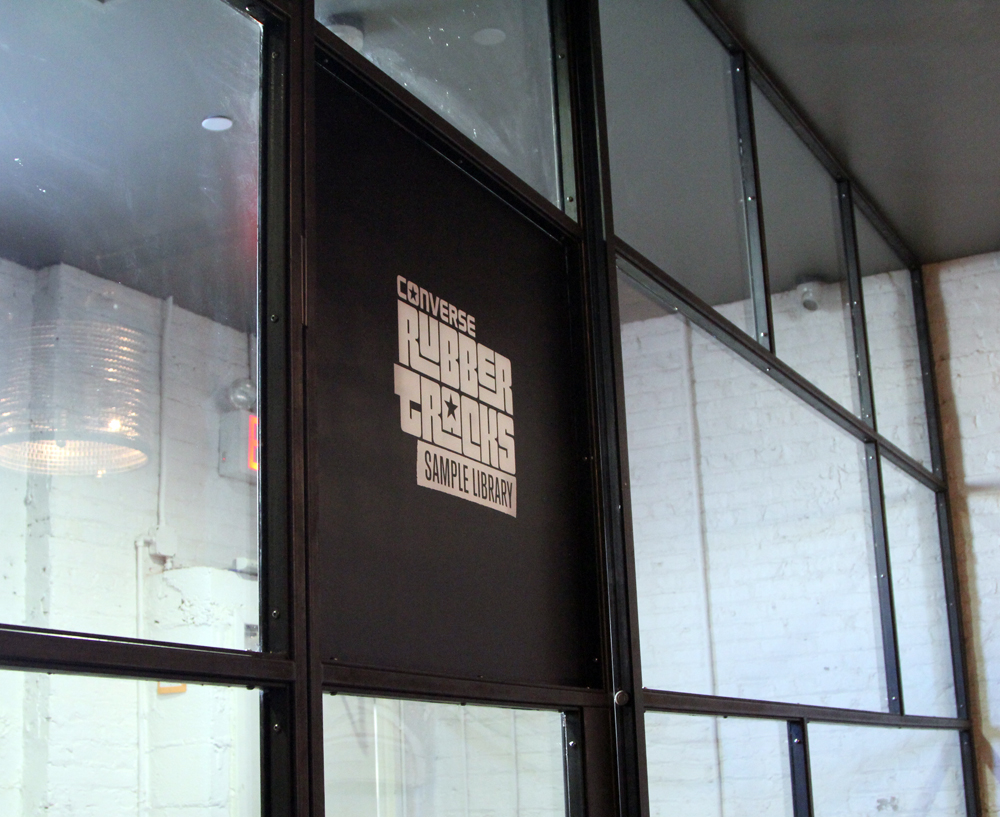 Today, Converse revolutionizes the music industry by launching an extensive sample library recorded in their Rubber Tracks pop-up studios around the world. In partnership with Indaba, an online music network, the Converse Rubber Tracks Sample Library is not only 100% free for musicians around the world, it's also royalty free and there's absolutely no catch.
Their are some 10,000 high quality loops, stems and sounds created by artists like Vernon Reid, Matrixxman, James Poyser, Adam Blackstone, Daru Jones, and Greg Osby to name just a handful of the 125 artists, and the samples will continue to grow as the Rubber Tracks program continues. "Converse wanted to give something back, to music because we owe so much to music and are so fortunate to be on the feet of so amazing creative people and artists for so many decades," said Converse Global Music Marketing Director Jed Lewis, "I think we are the brand we are today because of that."
We had the chance to visit the Rubber Tracks studio in Brooklyn yesterday to experience a preview of the Sample Library closely with Indaba Music Founder Dan Zaccagnino, Brooklyn band Body Language, and the Converse team. "With so many musicians having professional recording capabilities in their homes and on their laptops, sampling recorded content has become an integral part of the music creation process," says Zaccagnino.
By partnering with Indaba, Converse has broken down a common barrier for recording artists and identified another need, "creating a resource that's consistent, dependable, high quality and the biggest thing, free, but royalty," said Lewis. So now musicians all over the world can utilize the library to record using these samples to create, collaborate, and inspire their music.
To help promote the launch of this sample library, Converse has worked with a number of artists, including Brooklyn band Body Language to produce tracks using the samples. The artists include the likes of RJD2, Com Truise, Obey City, Nitemoves, Shigeto, as well as Body Language.
"Having access to wonderful samples to pose as a starting point for a new project is overwhelming," said Matthew Young of Body Language.
Listen to Body Language's new track "Free" and stay tuned for more incredible music created out of the Converse Rubber Tracks Sample Library.