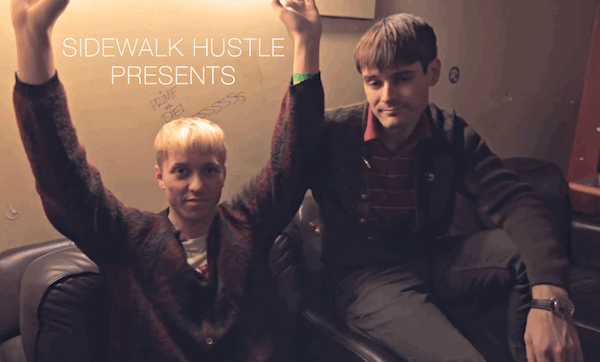 We're pretty huge fans of Brooklyn band The Drums and since we sat down with them back in October they've been madly touring all over the world promoting their super fantastic sophomore release Portamento. They'll be back in Toronto next week to play with another one of our favourite bands du jour Craft Spells who is opening on April 27th at the Phoenix. Because we love sharing music with you, we thought we'd take a couple of fans with us to the show.
You wanna come? Really? Well we've got a a pair of tickets with your name on them! All you have to do is first, like Sidewalk Hustle on facebook (because why haven't you already!?) and second tweet something along the lines of: "Hook me up with @TheDrumsForever tickets @SidewalkHustle!" (brownie points will be awarded for coming up with an original tweet) by Wednesday April 25th (be sure to follow us otherwise we won't be able to let you know you've won). Don't have twitter or facebook? Leave a comment below!
Watch our video interview with The Drums last time they were in Toronto below.