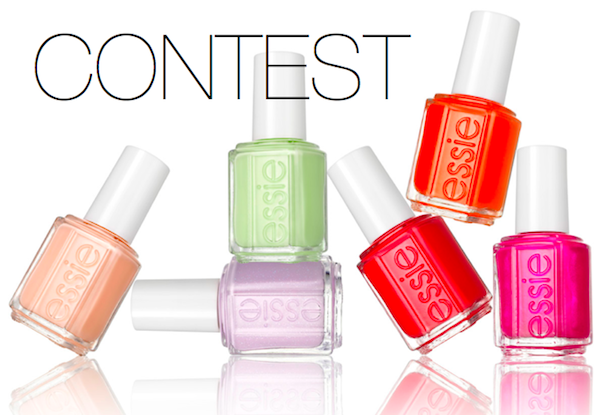 We shared Essie's spring 2012 nail colours with you last month and now we're gonna hook two of our readers pretty fingers up with a set of six colours from the upcoming collection, just in time for Toronto Fashion Week! 
We're really into the bright and cutely named Wall Street inspired colours like the pistachio Navigate Her, trendy Orange It's Obvious, searing hot Olé Caliente, peachy A Crewed Interest, shimmery pink Tour de Finance, and luscious lavender To Buy or Not to Buy, and we cannot wait to rock them come April when the launches in stores.
But if you can't wait till then, and all you have to do is tweet at us something like: "Hey @SidewalkHustle, give me some @EssieCanada spring nail polish!" by Saturday March 17th (be sure to follow us otherwise we won't be able to let you know you've won). Don't have twitter? Leave us a comment below!
Congratulations to our winners Soph (who commented below, Meg Bolohan & Cher Lee (who entered via twitter)!