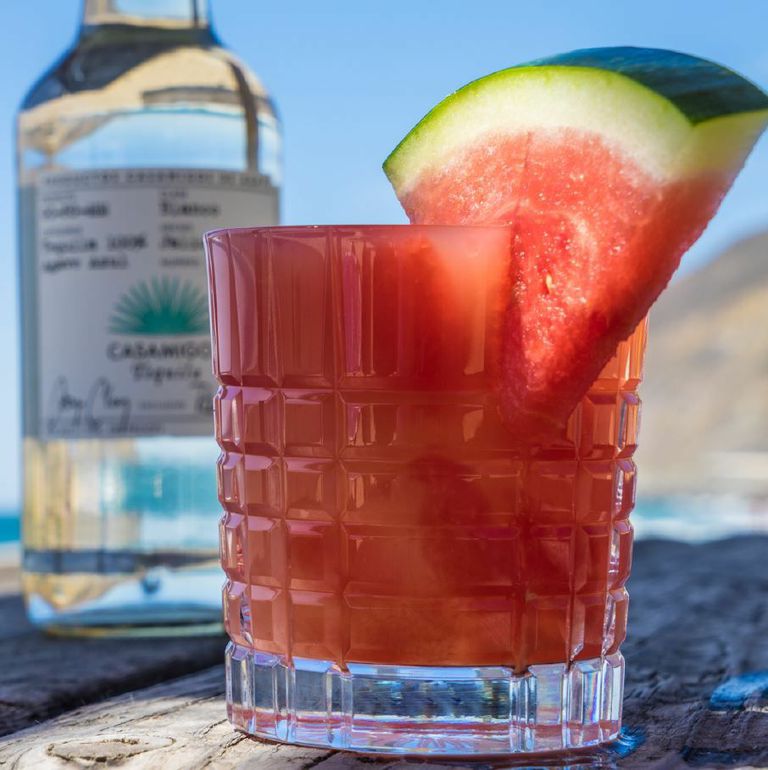 Temperatures are rising and summer is almost actually in sight, and thus our palettes are migrating from strong slow sipping cocktails to a more refreshing territory. With Cinco de Mayo coming up on Tuesday, we thought we'd share a recipe from George Clooney's award-winning Tequila brand, Casamigos.
This isn't your average Margarita recipe, oh no, the Watermelon Mint Margarita adds a festive and refreshing kick swapping Triple Sec for muddled watermelon this time around and uses Reposado Tequila for a smoother finish on the palette. Let's be honest here, there't nothing more refreshing than watermelon, especially when paired with sharp mint.
So get celebrating Mexico's Mexican victory over French forces at the Battle of Puebla a little early this weekend by whipping up a couple Watermelon Mint Margs. Check out the recipe below.
Ingredients:
1 ½ oz Casamigos Reposado Tequila
¾ oz Fresh Lime Juice
3 wedges fresh Watermelon
½ oz Simple Syrup
6-7 Mint Leaves
Method: 
Muddle mint and watermelon in the bottom of a cocktail shaker, Add Tequila, simple syrup, fresh lime juice, and shake generously over ice, and double strain into a rocks glass filled with ice. Garnish with a slice of watermelon and mint.