After two long years, the megalith of pop culture, the Coachella Valley Music and Arts Festival, colloquially referred to simply as Coachella, made its triumphant return to the high desert this past weekend. The festival always holds a special place in the chronological timeline of cultural moments, often showing and setting the trends to come in the following months. But this year, oh, no one was playing around. With all eyes looking towards the desert, people, brands, and bands brought their  A-game. Outfits, parties, activations, attitudes, the energy was over 9000!
Come with us as we take you to the most fantastic events and parties of Coachella weekend one.
StockX – Divots in the Desert Golf Event
Rule one of coming to the desert is to make time to play around or two of golf. With over 91 courses in the area, some of the best in the world, it's almost mandatory. So it makes perfect sense that lifestyle resale app StockX made its presence known for the first time at Coachella with their collab golf tournament Divots in the Desert alongside Malbon on Thursday afternoon at the Indian Wells Golf Resort.
With 25 teams from all over North America competing in a friendly round and an after-party and exceptional performance. With food from local food trucks and refreshingly cold beverages from Lebron's Lobos Tequila, the mood was set for an exceptional sunset performance by Fetty Wap and his probational ankle bracelet.
Pandora x Atlantic Records Lunch
We started day one at the Pandora Oasis for the Atlantic Records lunch event. With a piercing bar, custom engraving, gifting suite, and live performances by Atlantic up and comers Ogi, Rayve Lenae, and Raiche, we dined under the Indio sun as they serenaded us. We skipped the festival traffic in an adorable Pandora pink golf cart, arriving just in time to catch Arcade Fire, Black C0ffee, The Avalanches, Daniel Caesar with a surprise appearance by Justin Bieber, and of course a headlining set by Harry Styles with a guest spot by Canada's own Shania Twain.
View this post on Instagram
Soho Desert House
Another Coachella weekend "place to be" mainstay has always been Soho House's Desert House. Full of great cocktails, Soho House food, celebrity spottings, and top-tier performers, this year was no different. Well, there was one big difference, the party was more extensive and more dynamic than ever before. With non-stop live performances and DJ sets, including banger sets by Diplo, Shy Girl, and more, wellness experiences, plus pop-up activations from Hugo Boss, Supergoop!, Patron, Erewhon, Amass, Rosaluna, Trip, and more. It's always nice to run into friends while crushing a Dirty Burger and sipping on a Mezcal Marg overlooking a beautiful lake in the middle of the desert. Oh, and Billie Elish stopped by for her post-headlining set afterparty.
Neon Carnival
Coachella after parties don't get much more iconic than the legendary Saturday Neon Carnival presented by Levi's. Located a quick 15-minute ride (once in an actual Uber 🙃) from the festival and located at the Thermal airport, Neon Carnival is, as its name suggests, a bright light circus of fun. With the mandatory Ferris wheel, a slip and slide, bumper cars, and all sorts of swirly whirly spinning things, flowing tequila from Don Julio, carnival games and an endless lineup of DJs bringing the jams. The bright neon lights imprinting moments of pure joy into the memories of all who attended.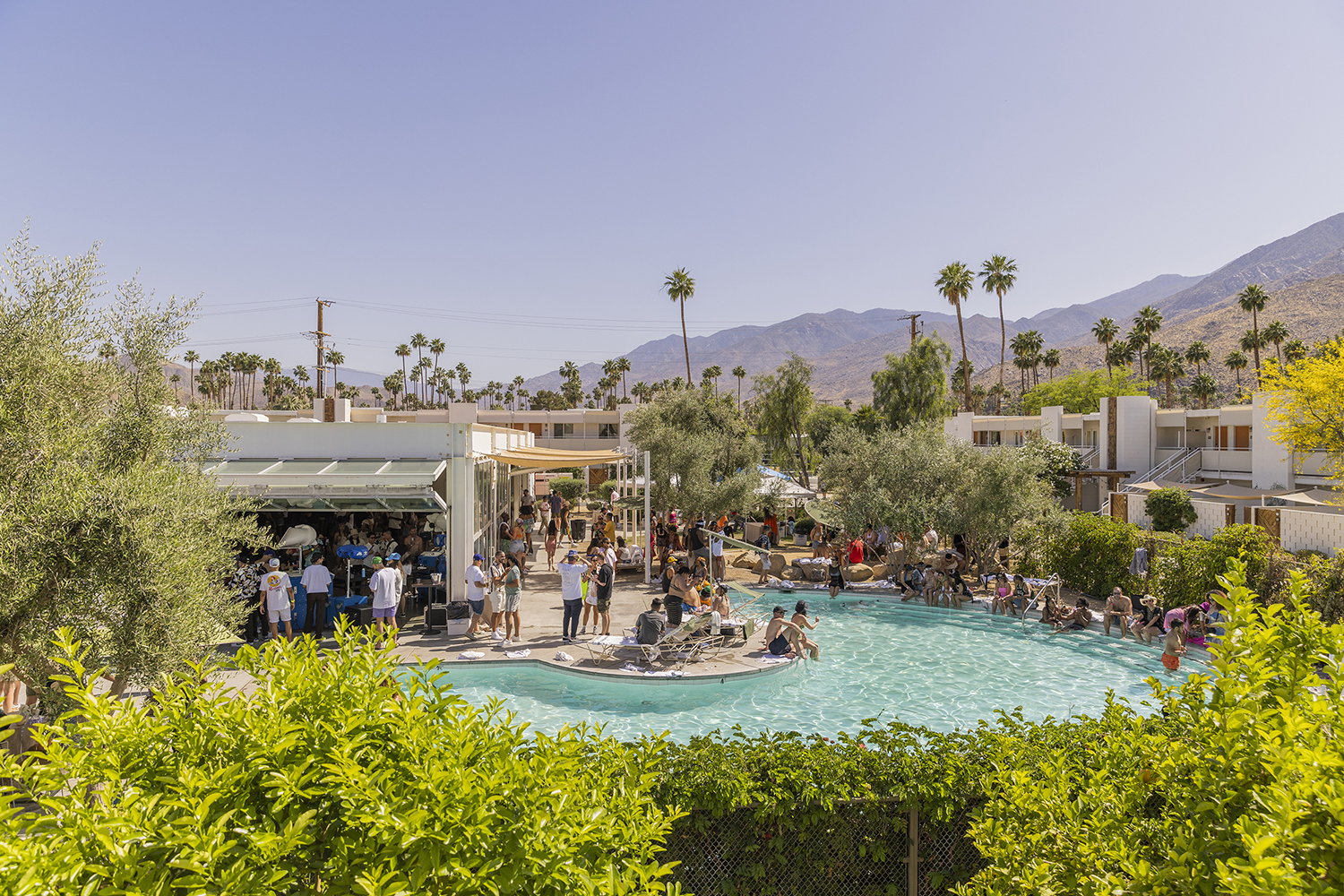 The Do-Over / Desert Gold at the Ace Hotel & Swim Club
Starting Sunday off right with the return of the legendary Do-Over party as they make their triumphant return to the desert for a day of music and good times at the Ace Hotel & Swim Club in Palm Spring. The iconic Coachella Sunday day party was presented by super cool eyewear brand AKILA and featured tunes from JAEL, Toronto's BAMBII, Four Color Zack, and Noodles.
We chilled by the pool for a bit absorbing the vibe; it was the perfect way to kick off the final day in the desert.
Also, seriously go check our AKILA (link) and get to know your new favourite sunglass brand. You're welcome 😎
The Pandora Oasis with ShyGirl & Charli XCX
After three days of fun, drinks, and pool party escapades, jewelry brand Pandora wrapped their Oasis activation with a very intimate and memorable performance from ShyGirl and Charli XCX.