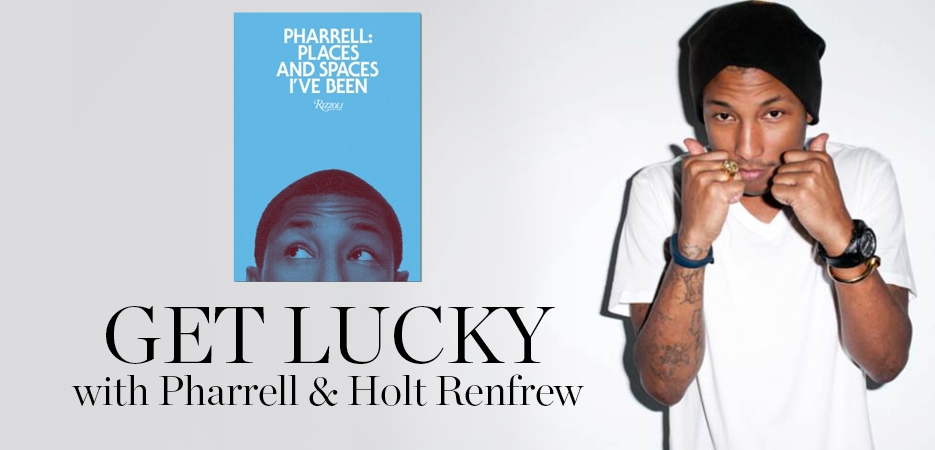 We'll never forget the day we stepped inside the Billionaire Boys Club / Ice Cream store on West Broadway in Manhattan.  It was like a literal candy store, but instead of sweet eats, they had all kinds of killer Ice Cream clothes that could wrought any credit card super fast. Ascend one floor up the dark celestial printed staircase, to rush to snag anything with a robot or space man on it from Billionaire Boys Club before it sells out. Needless to say it's a very special place for anyone who loves urban street wear, in fact the very first time we tried to go there, they had closed to store for an hour because Pharrell was doing an in store, naturally there was a huge line outside. 
Anyway, on with the point, which we're admittedly a little late in sharing, but that doesn't mean we're any less excited that the man behind the brand, Mr. Pharrell Williams will be in Toronto THIS SATURDAY to celebrate his tenth year designing BBC! THIS IS HUGE. Williams himself personally curated a pop up space showcasing a visual installation of some of his most coveted pieces including his Billionaire Boys Club "Diamond & Dollar" Backpack, Louis Vuitton "Millionaire" Sunglasses, a Billionaire Boys Club Custom Swarovski Hooded Sweatshirt from 2006, N.E.R.D Action Figure and Nike Dunk High Tops, as well as BAPE Baby Milo Diamond pendant by Jacob & Co.
Don't know about you, your homies, or your girlfriends, but this weekend we'll be at Toronto's Yorkdale location of Holt Renfrew to see our main man Pharrell Williams – maybe we'll even get our hands on some more sick BBC pieces and get our copy of his book signed. See you there? GET EXCITED, GET LUCKY!