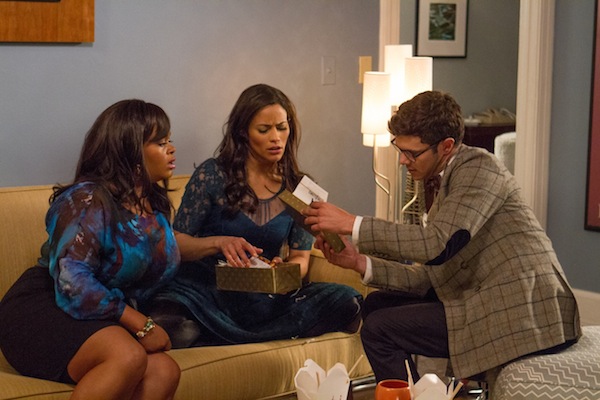 Fox Searchlight presents the highly anticipated romantic comedy Baggage Claim in theaters on September 27th. Directed by David E. Talbert, Baggage Claim stars Paula Patton, Derek Luke, Taye Diggs, Jill Scott, Boris Kodjoe, Adam Brody and Trey Songz.
In the film, a determined flight attendant, Montana Moore (played by Paula Patton), tries to get engaged before her youngest sister's wedding, and finds herself with only 30 days to find Mr. Right. Using her airline connections to "accidentally" meet up with eligible ex-boyfriends and scour for potential candidates, she racks up more than 30,000 miles and countless comedic encounters, all the while searching for the perfect guy.
You can watch a sneak peek about the leading ladies in the film below.