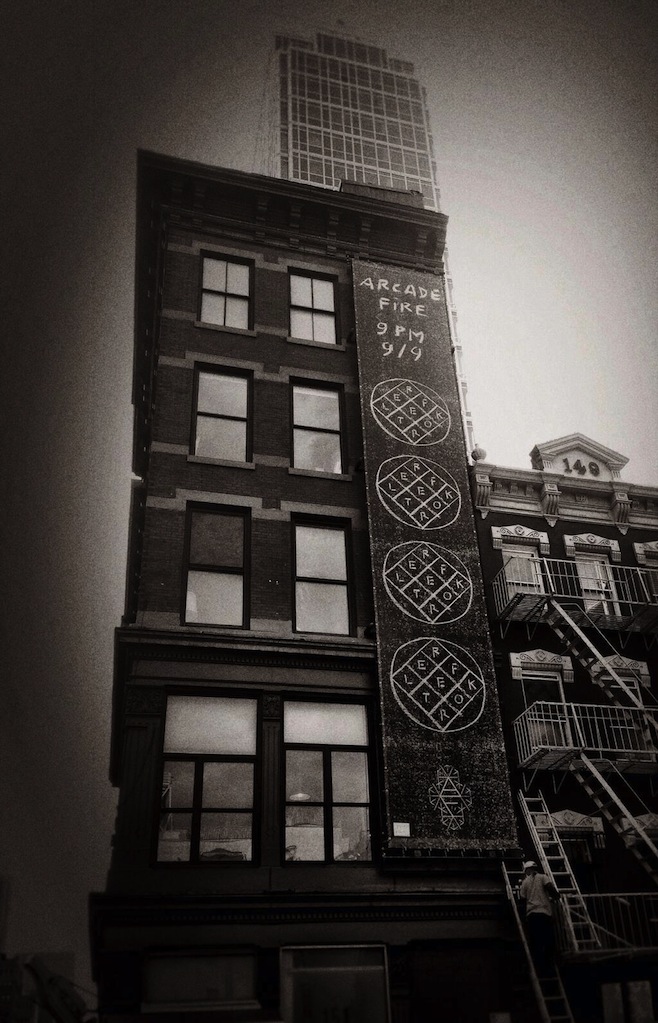 Arcade Fire continues their somewhat illusive promotion surrounding the release of The Suburbs follow up, confirming the drop date of October 29th last month by way of response to a fans tweet, without really any other details besides the below instagram video.
They've taken to the streets of New York, with what looks like a chalk written mural affixed to a building at Grand and Lafayette, which confirms the album name Reflektor and hints that something relating to the release will happen on September 9th at 9pm.
We're positively tingling with excitement for the 9th and cant wait to see what the beloved Canadian band will treat us to. See you in New York?