For the first ever ComplexCon, 1800 Tequila linked up with COMPLEX to curate the convention's Art Zone, hosting installations by artists Dabs Nyla, James Jean, Patrick Martinez, as well as live painting from the legendary Ron English. 1800 took rising graphic design star Ricardo Gonzalez under their wing to make waves at their official booth with a live mural painting.
On the first day of ComplexCon, Gonzalez was faced up against an enormous blank, black wall at 1800's booth. Armed with a dozen cans of spray paint, Gonzalez spent the day filling the wall with precise, sweeping lines to spell out "Just Refined Enough," a phrase Gonzalez has used to describe 1800 Tequila's product himself. "1800 Tequila and I share the core values of passion, hard work and honesty," Gonzalez said. "The result is elegant, yet raw and genuine – in other words, just refined enough."
No stencils were used throughout the process–just a clear vision, steady hand, and an exceptional display of calligraphy. Gonzalez said he was excited to take on the task of crafting a live mural at ComplexCon in 1800's Art Zone and went into the project "with the goal of blurring the boundaries between traditional and digital art." The finished product is a masterful display of optical illusions with 3D script.
Image by Britta Traub
Before becoming one of the top emerging graphic artists to come out of Brooklyn, the Mexican-born artist developed his craft whilst studying graphic design at Mohawk College in Ottowa. While living in Canada for five years, Gonzalez delved into the art of calligraphy, and used that to fuse his skills as a graphic artist to merge hand-drawn and digital methods. By 2014, Gonzalez packed his bags and moved to New York to play in the graphic design big leagues. In that time, he's since partnered with 1800 Tequila for their Essential Artist Series.
1800 Tequila has a strong track record with supporting the global fine arts community. In 2008, the brand launched their first Essential Artist Series in which included a special limited-edition release of 12 unique bottle designs. With the success of the initial launch, the tequila brand decided to move forward with the series again in 2009. Hot off the heels of Shepard Fairey's iconic Obama "Hope" poster design, 1800 recruited the artist to design a bottle. Each year 1,800 of each design from an Essential Artist is produced. Part collaborations also include artists Gary Baseman, Tara McPherson, Enoc Perez, illustrator Yuko Shimizu, as well as works from Jean-Michel Basquiat and Keith Haring's estates.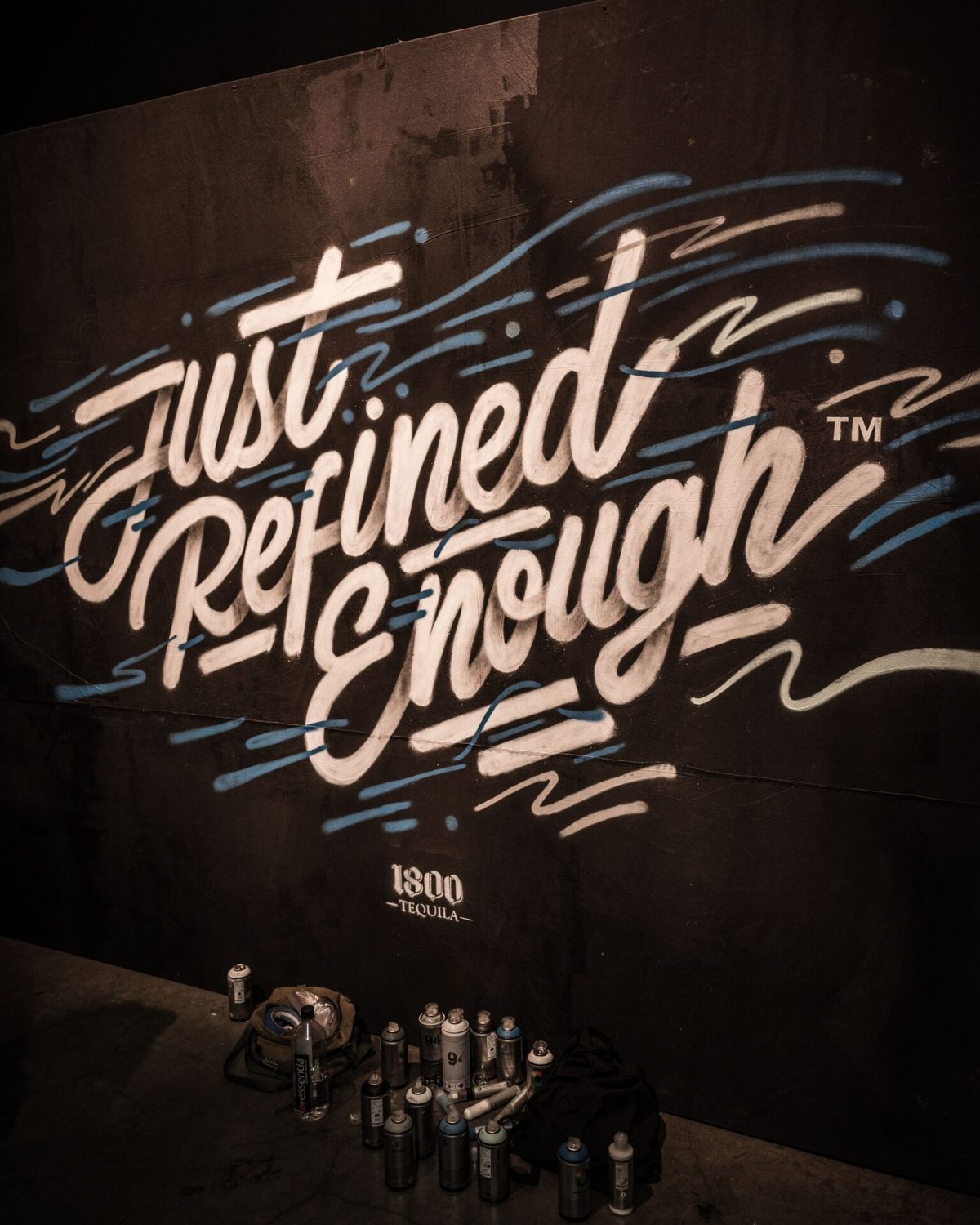 Image courtesy of 1800 Tequila
When reflecting on the impact of an artist having 1800's endorsement of their work, Gonzalez noted: "1800 celebrates and works with artists who have refined their premium craft while retaining their personal edge and staying true to their roots – much like the tequila itself."
As an emerging artist tasked with the honor of partnering with 1800, Gonzalez is aware of the implications of being associated with the brand and their highly respected roster of Essential Artists. "My collaboration with 1800 Tequila at ComplexCon is the next page in 1800 Tequila's history of ongoing support for artists," Gonzalez stated, "The Essential Artist Series… breaks conformity by using their iconic bottle as a non-traditional canvas for the art of both established and up and coming artists. Few brands have shown dedication to programs like Essential Artists for over a decade."
The Essential Artist Series from the jump has made a name for itself as a pretty big deal in the contemporary art world, and with 1800's growing roster of established artists having their art placed on their bottles each year, the stakes for a creative to take part of the Essential Artist Series goes even higher. With 1800 taking part as a major sponsor for the first annual ComplexCon, future artists can look forward to having the chance to showcase their craft and vision within the contemporary art landscape amongst other esteemed artists.
Head over to 1800 Tequila's site to read up more on Ricardo Gonzalez and their Essential Artist Series.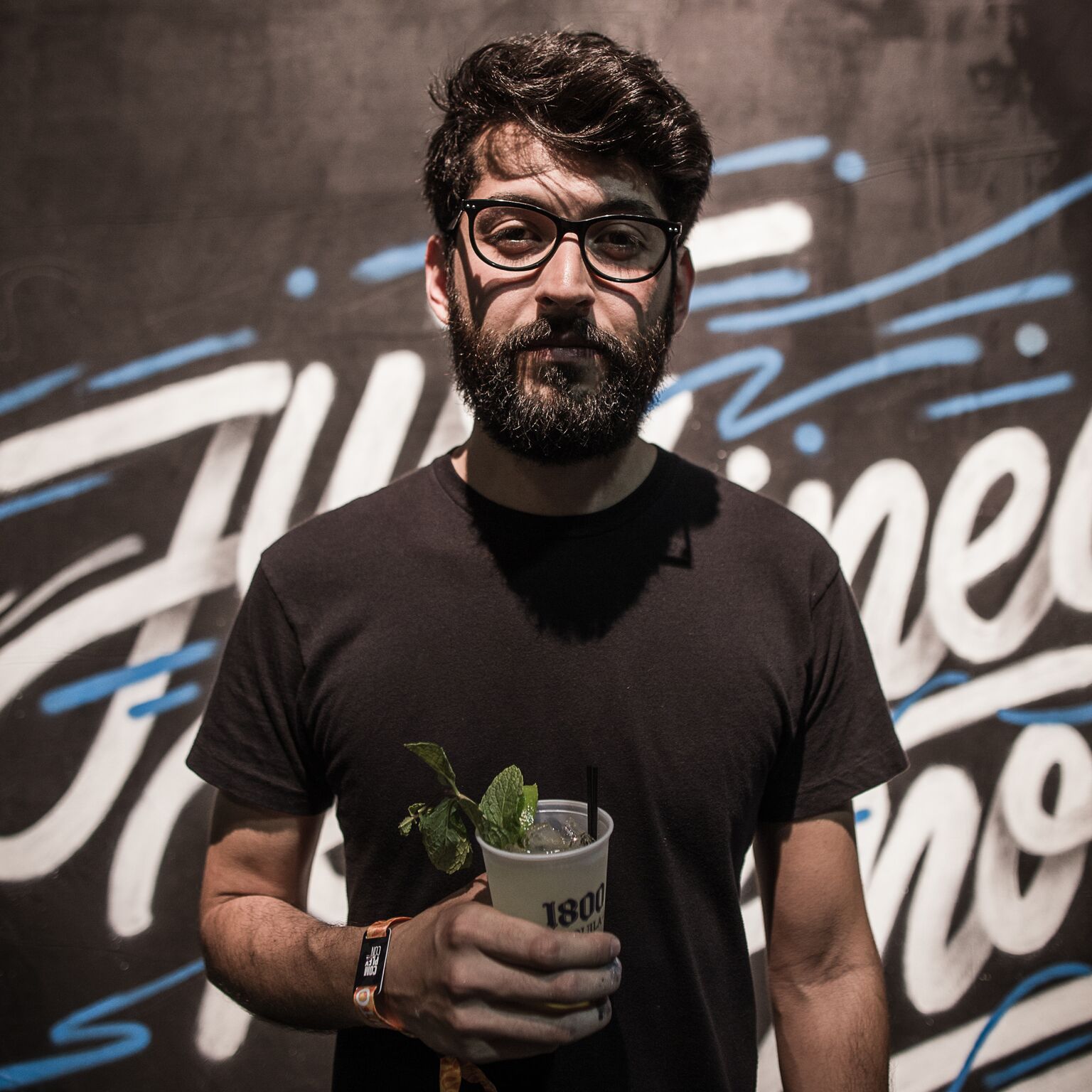 Image courtesy of 1800 Tequila